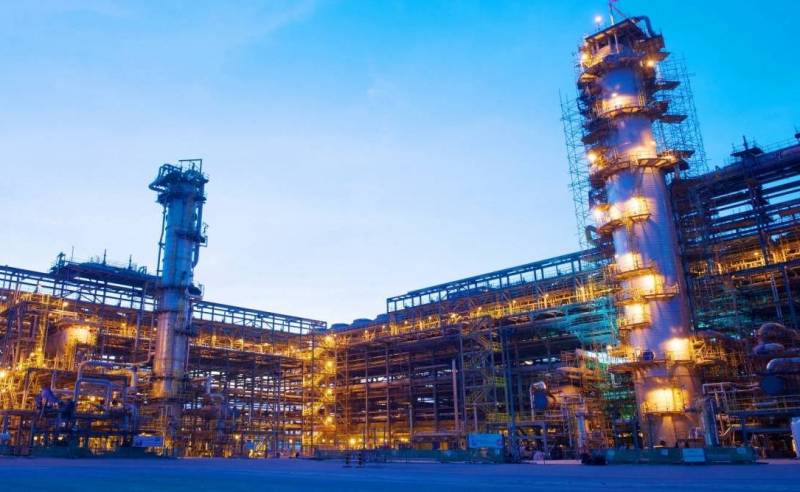 Significant Russian exports of diesel fuel and other oil products, which were turned away in Europe, quickly found themselves another new direction, writes Bloomberg.
The flow of fuel going to the Middle East from Russia is only gaining momentum. They reached 155 barrels per day in June, according to Vortexa Ltd. On the contrary, Russian imports for Europe decreased by 000% during this period. Although deliveries to the Middle East are nothing new for Russia, other trade routes are opening up against the background of sanctions imposed by the US and Europeans.
As we approach the end of the year, the flow [of Russian oil products going to the Middle East] may gain momentum

said Jonathan Leitch, oil analyst at Turner, Mason & Co., referring primarily to diesel fuel.
According to him, it is likely that sovereign shipping insurance, organized by Russia itself, will be provided to cover such supplies.
Most of the Middle East's imports from Russia are fuel oil, which is often used for power generation and marine engines. In addition, Russians sell gasoline, aviation and diesel fuel, as well as other processed products.
Imports of petroleum products from Russia for the Middle East reached their highest level last month since at least the beginning of 2016. More than a third came from the oil trading and storage center in Fujairah (UAE).
According to Cohen Wessels, senior oil products analyst at Energy Aspects Ltd, it is not easy to track what happens to Russian-origin fuel after it is unloaded in Fujairah.
The expert said that, most likely, Russian flows to the Middle East will continue for the time being. But he says they will likely eventually slow down due to future restrictions related to shipping insurance, as Russia would then be largely dependent on its own merchant fleet.
According to Vortexa, imports from the Russian Federation will soon surpass the June record: deliveries exceeded 220 barrels per day between July 000 and 1. However, they make up only a small part of Russian exports of petroleum products. They are also far from making up for the drop in EU sales.
Bloomberg writes that trade in diesel fuel and other oil products through gray areas with the Middle East may soon spread to other goods.