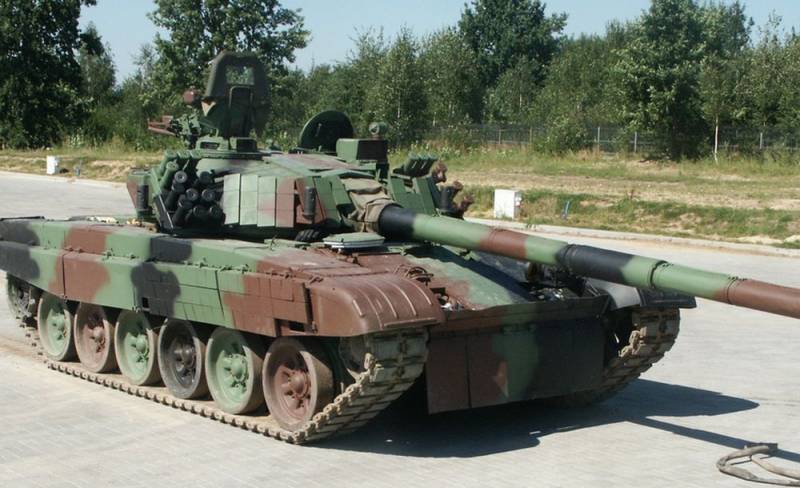 The West does not stop looking for opportunities to rearm Ukraine for further confrontation with Russia. In Poland, which is one of the three countries most active in this matter, they started talking about transferring to Kyiv the most modern Polish modification of the T-72 tank.
We are talking about the PT-91 Twardy tank, created on the basis of a licensed version of the Soviet T-72M1 MBT. As of 2021, Warsaw had 232 units of these modernized tanks at its disposal. In addition, the Polish Ground Forces have 38 support vehicles based on the T-72 / PT-91 hull, of which 29 are WZT-3M armored recovery vehicles, 8 MID engineering tanks and 1 prototype of the PZA Loara self-propelled anti-aircraft gun.
At the same time, the Poles emphasize that the transfer of the agreed tanks and other
equipment
, which will no longer be needed by the Polish army, will occur only after the receipt of the Abrams M1A2 MBT ordered from the United States in the SEPv3 version. So far, the Poles need all this property, but they are ready to part with it when the time comes. Poland ordered 250 of these tanks from the United States, as well as engineering vehicles, simulators and ammunition (13,9 thousand M830A1 HEAT shells, 6,9 thousand programmable XM1147, as well as an unknown number of KE-W A1 sub-calibers) in the amount of $ 6 billion, part of which should go to equip the 18th division of the Polish army in 2022.
Almost simultaneously, it became known about the second attempt of Madrid to send German tanks to Kyiv. The Spanish Ministry of Defense may transfer 10 Leopard 2A4 tanks and 20 American M113 armored personnel carriers to Ukraine, Infodefensa reported, citing its sources. It is specified that these weapons are now mothballed and are in storage depots, as they are not used by the Spanish army. It is assumed that this armored vehicle can reach the Armed Forces of Ukraine by the end of the year, but on the condition that Berlin once again does not veto the deal.
We remind you that a month ago the Spaniards
wanted to
transfer to Kyiv 40 Leopard 2A4 tanks out of 108 taken in 1995, first leased and then bought from Germany. However, the Germans opposed the transfer of equipment, and Madrid issued a formal apology to Berlin.