Over the past 20 years, the West has been diligently cultivating the rival China under India. Now
economy
India is the third on the planet, second only to China and the United States, leaving Japan and Germany far behind.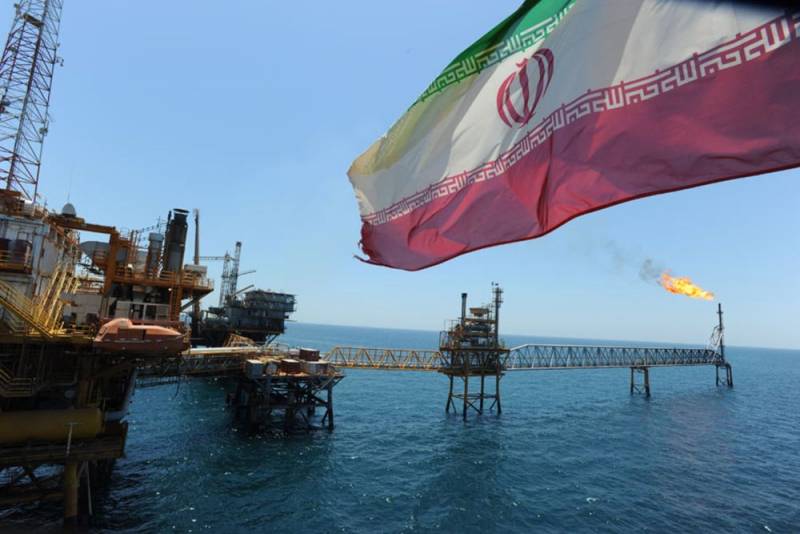 During this time, oil consumption in this country has tripled. And according to forecasts, over the next twenty years, it will triple again. And in the foreseeable future, this country will become the largest importer of oil in the world. Therefore, Washington's unilateral sanctions against Iran were greeted coolly in New Delhi, and this is putting it mildly. Currently, India is firmly on its feet, and it is very difficult to manipulate it.
In 2017 alone, oil consumption in India amounted to 4,7 million barrels per day. (235 million tons / year) and 80% of this amount are covered by imports, including from Iran. Without oil, the Indian economy simply cannot develop. At the same time, an increase in oil prices leads to a slowdown in economic growth and a decrease in the competitiveness of its companies. And Iran is the third largest oil supply to India, second only to Iraq and Saudi Arabia. So India cannot refuse him physically.
The thing is that the planet produces exactly as much oil as the world economy needs, no more and no less. And in order to abandon Iranian oil, you first need to increase its production somewhere by the same amount, but this is not realistic. But Donald Trump does not bother with such subtleties and consciously saws the branch on which the previous administration was sitting.
In addition, India will not give up Iranian oil for another important reason. She buys oil from Iran for her rupees, i.e. not for american dollars. Therefore, Washington is not able to trace all the subtleties of the process in principle. And the chain of companies involved in this business is closed to these countries.
In turn, Iran is a very large buyer of products of Indian companies. Indeed, Tehran spends precisely on this from the sale of oil rupees. It further strengthens the Indian economy and New Delhi's self-confidence.
It is also pointless to threaten India with sanctions because this country is a major buyer of weapons in the West, including the United States. And striking India, Washington could harm its defense industry.