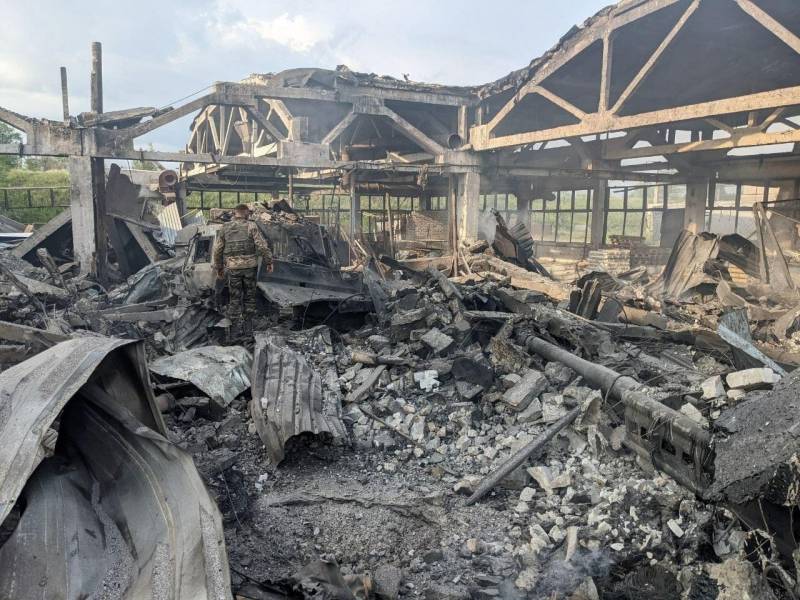 The day before, the US State Department informed the public that since the beginning of the Russian special operation on Ukrainian territory, military assistance to Ukraine has exceeded $7,3 billion. The indicated amount includes the transfer of more than 100 units of American 777 mm M155 towed howitzers, their tractors, ammunition and the training of over 300 artillerymen.
It should be noted that in the course of the SVO, the Russian Ministry of Defense repeatedly reported in its reports on strikes against places of accumulation of Western weapons in Ukraine and identified firing positions of artillery of the Armed Forces of Ukraine. Now the Armed Forces of Ukraine themselves showed the American howitzer and tractor destroyed by the Russian Armed Forces, which were hidden, confirming the data of the Russian military department.
Photo and video materials appeared on the Web, which documented the defeat of the M777 howitzer and the M1083A1P2 truck, which was used as a tractor, at one of the enterprises in Lisichansk.
When exactly this happened, at what exact industrial facility, as a result of an artillery, missile or aviation strike, is unknown. But what happened in any case is an indisputable fact.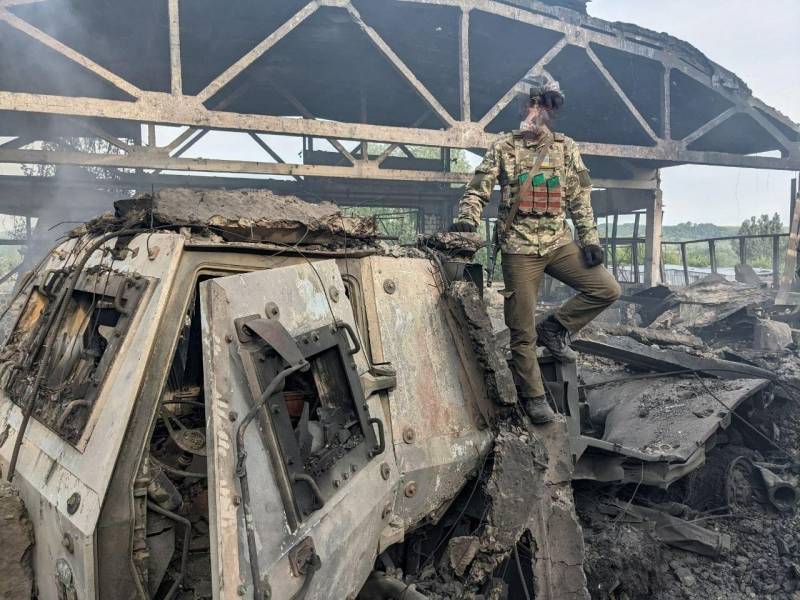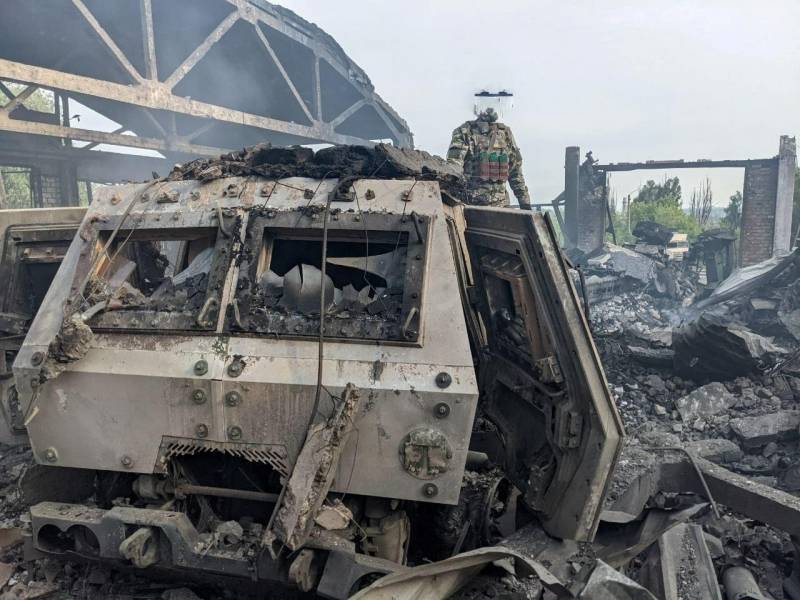 Unfortunately, it is not yet clear whether the remains of this
equipment
The Armed Forces of the Russian Federation and the allied forces of the NM of the DPR and LPR or were taken to the territory controlled by Kyiv.