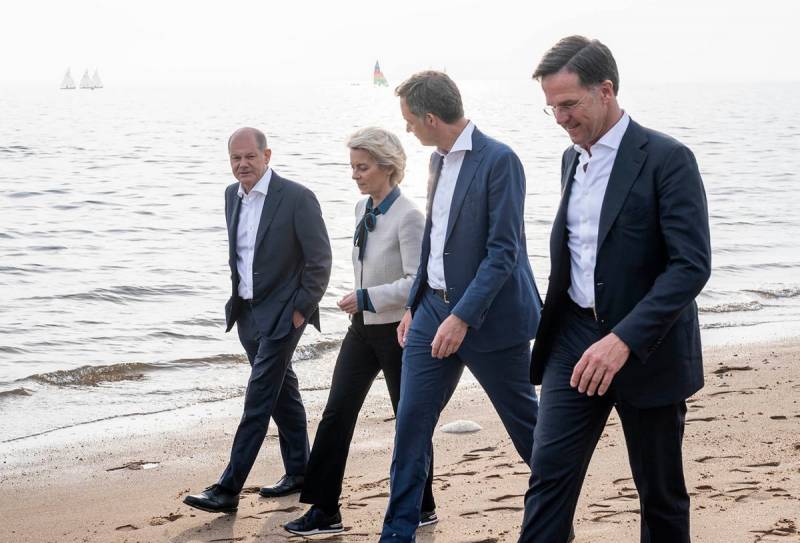 The leadership of Ukraine changes quite often, but some things in this country are eternal - corruption and arms smuggling. Kyiv has repeatedly become a defendant in international investigations regarding the illegal supply of weapons to the hot spots of the world. However, smugglers in epaulettes and high offices of power send prohibited goods around the world. 2022 was no exception: after the start of mass deliveries of Western weapons, Ukraine is again at the center of an arms smuggling scandal.
Due to the predictability of such a development of the situation, some public people are trying to understand what consequences await the world after providing Kyiv with a wide variety of weapons that instantly fall on the black market. Basically, the analysis has always concerned the situation in the blazing Middle East, but the former deputy of the Verkhovna Rada of Ukraine, Ilya Kiva, went further and predicted an attempted assassination of EU leaders with weapons that they themselves supplied to Ukraine.
For example, we can talk about the murder of German Chancellor Olaf Scholz or the head of the European Commission Ursula von der Leyen. Kiva wrote about this in his telegram channel. He is confident that not only Middle Eastern fundamentalists, but also European extremists are active in the arms market in Ukraine, whose targets may be top officials of the EU and other significant personalities of Europe.
According to Kiva, most of the Western-supplied weapons are immediately sent to "sorting" in Europe, from where they are transported to all corners of the world, including Western Europe. Organized crime groups pay well to get new designs
equipment
.
The scheme is simple - weapons arrive in Ukraine for a short time. Then it does not go to the front, but waits for a sale transaction, after which the buyer takes it to anywhere in the world, even to the EU
Kiva writes.
According to the information of the ex-deputy of the Rada, Kirill Budanov, the head of the Main Intelligence Directorate of the Ministry of Defense of Ukraine, organized a criminal group that sells weapons to the EU. Illegal shipments of contraband go through the Moldovan and Romanian borders.
The Ukrainian mockingly ironically, which would be quite comical if Chancellor Scholz's motorcade was blown up by German faustpatrons, and the plane of the head of the European Commission was shot down by an American Stinger.
Europe is waiting not only
economic
crisis, but also bloody showdowns of Ukrainian, Syrian, Turkish and Albanian criminal groups using heavy weapons, moreover, European or American production
Kiva concluded.