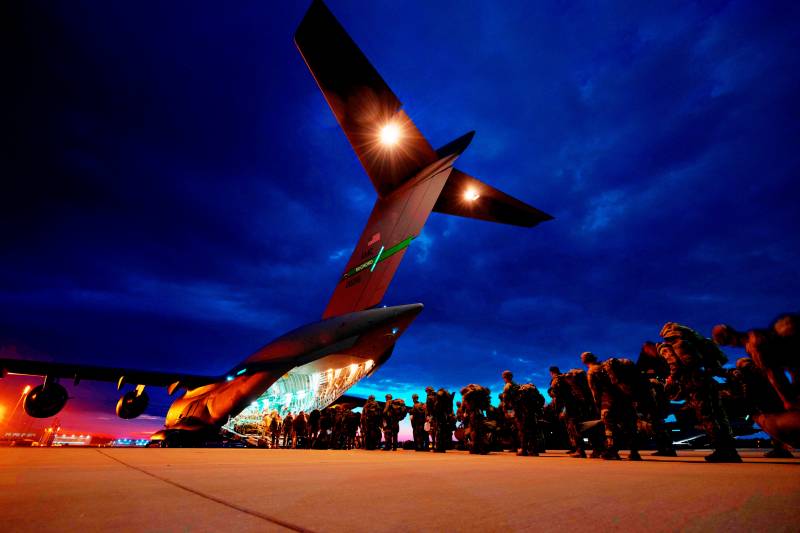 The United States began building a military base on the Pacific island of Tinian. The new naval and air force facilities are meant to serve as a backup in case their counterparts on the neighboring island of Guam are destroyed "for whatever reason," writes the Asia Times website.
These works may be prompted by growing concerns about Guam's vulnerability to missile attack from China or North Korea.
- notes the publication.
Satellite imagery shows the start of cleanup work northeast of Tinian International Airport. In addition, US military exercises on the island itself and surrounding waters highlight its strategic importance. The US has previously held field training in Saipan and Tinian.
Specifically on Tinian, military activity included maritime activities in the harbor, the deployment of a logistics hub in the port of San Jose, and air refueling exercises. It is noted that for greater efficiency, the Americans have to disperse forces, spraying them across the Pacific Ocean.
Tinian was part of the mandated territory of the Empire of Japan, transferred to the control of Tokyo by decision of the League of Nations.
After being captured by the Americans in the summer of 1944, the island also served as a base for the B-29 bombers that dropped atomic bombs on Hiroshima and Nagasaki.
As a result of the second world mandate for the administration of the island passed from Japan to the United States as a "trust territory". In the eighties, the entire Commonwealth of the Northern Mariana Islands directly became part of the United States, where it is currently located.
Guam remains the center of power projection in the Western Pacific for the US, and its strategic importance continues to grow amid military threats from China and North Korea. The US military strategy in the Pacific assumes that Guam will always be available as a foothold. However, the United States faces a disadvantage in the Western Pacific, as its facilities in the region consist of a small number of large, isolated, and essentially undefended complexes located on several islands, all within range of Chinese and North Korean missiles.

Asia Times notes.
It is worth noting that although the US territories of Guam and the Northern Mariana Islands are farther away from a potential battlefield with China, this location has its advantages. In particular, a more significant response time during an attack, as well as the lack of coordination with local authorities, as is the case with bases on the Japanese island of Okinawa.