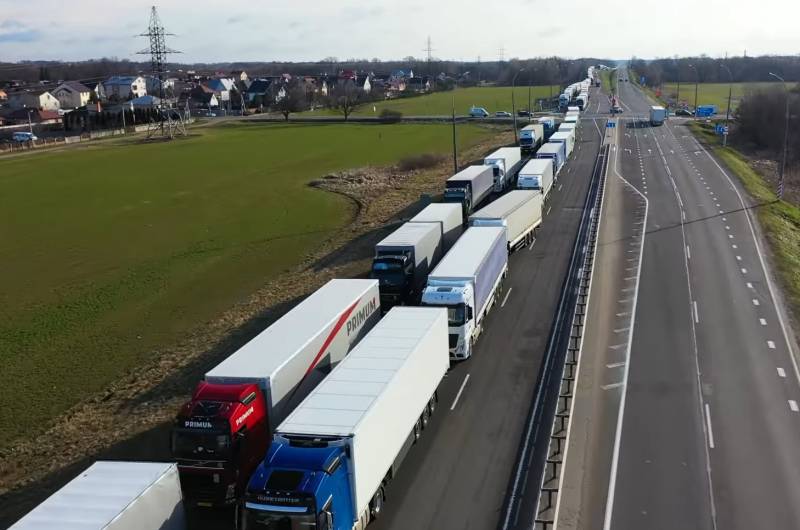 Due to the Vilnius sanctions ban on the transportation of certain types of products (cement, alcohol, timber, industrial chemicals and other goods) from the main part of Russia to the Kaliningrad region, hundreds of Russian trucks have accumulated from the latter on the border of the semi-exclave with Lithuania.
Over the past day, 34 trucks from the Russian Federation were unable to enter the territory of the Kaliningrad region, while the total number of trucks awaiting permission to cross the border at the Chernyshevskoye checkpoint is about 340 vehicles.
According to drivers, traffic jams at the border appeared in early June. Now, after the entry into force of the prohibitive measures of the Lithuanian authorities, one has to wait for the possibility of entry within three to five days.
Meanwhile, the governor of the Kaliningrad region, Anton Alikhanov, proposed retaliatory measures against the actions of Vilnius.
We propose a complete ban on the movement of goods (including those in transit from third countries) between the three Baltic countries and Russia (with an exception for the Kaliningrad region). This will make it possible to load maritime carriers and give work to the Kaliningrad ports, which have been hit hard by EU restrictions.
Alikhanov said in his telegram channel.