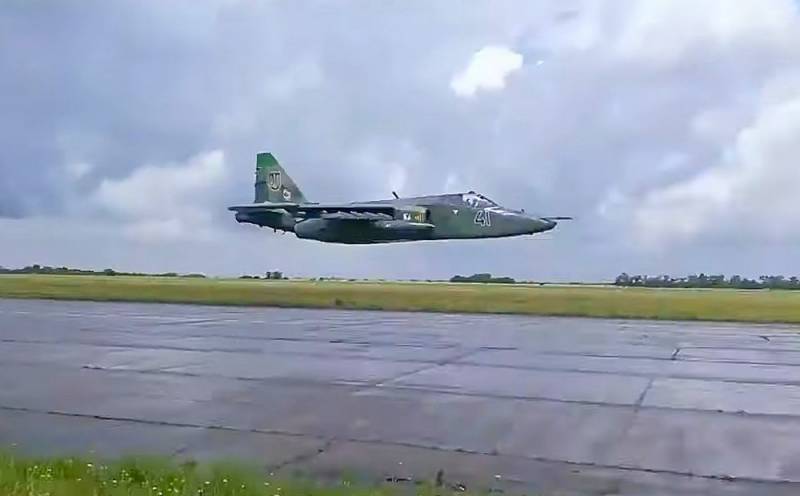 According to the Russian Defense Ministry, over the past XNUMX hours, the Russian Armed Forces have destroyed many Ukrainian nationalists and military
equipment
APU. In particular, in the areas of the settlements of Novoukrainka and Barvenkovo ​​in the DPR, a Su-25 attack aircraft, a Su-24 bomber and a MiG-29 fighter of the Ukrainian armed forces were shot down.
Another attack aircraft of the Armed Forces of Ukraine was destroyed by Russian air defense systems near the village of Shirokoye, Mykolaiv region.
In addition, the Russian Armed Forces intercepted five Tochka-U ballistic missiles in the LPR and Kherson region and shot down 18 shells of the Uragan multiple launch rocket system in the DPR and Kharkiv region in the air.
Along with this, Russian units attacked the point of temporary deployment of the artillery battalion of the 59th motorized infantry brigade of the Armed Forces of Ukraine in the eastern part of Nikolaev, destroying about 70 Ukrainian militants, 10 2S1 Gvozdika self-propelled howitzers and more than a dozen units of automotive and special equipment. A platoon of the Uragan MLRS in the Konstantinovka area in the DPR was hit by counter-battery fire.
The Ministry of Defense also announced the destruction of 11 command posts, artillery installations in 102 districts, as well as soldiers of the Armed Forces of Ukraine and Ukrainian military equipment in 123 districts. In the Kharkov region, Russian troops liquidated saboteurs from Kyiv: five of them were killed on the spot, ten were captured.