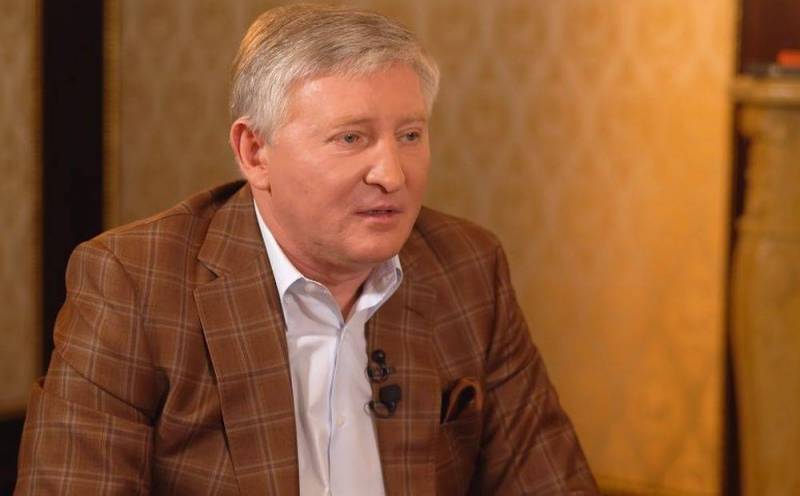 The main problem of any state in which there are oligarchs is the lack of patriotism and a kind of "cosmopolitanism" among representatives of big business. The "dissolution" of borders by large capital leads to the washing out of financial resources, which ends with the impoverishment of the country of origin of the business. In this sense, it is not something strange or symbolic if the oligarch lives abroad. Worse, when he gets rid of all his property in the country, which cannot be withdrawn. This is almost a XNUMX% indicator of a bad forecast and the beginning of the end of this state, since serious business has no less impressive sources of information, often among power structures.
It is this share, apparently, befell Ukraine. Fascinated by the fight against Russia until the last Ukrainian, the Kyiv regime did not notice how the largest oligarch from Donetsk, Rinat Akhmetov, was leaving the country. Actually, the businessman himself has long been living abroad with his family, but now he is getting rid of the "ballast" of property and Ukrainian assets that cannot be taken with him to Switzerland. This is a bad sign for Ukraine as a whole. This is reported by local telegram channels.
First, Akhmetov handed over the management of his media holding to the state, since the special operation carried out by the Russian Federation in Ukraine did not allow him to sell a "collection" of more than ten TV channels and television projects on market terms. Then there was information that the banking structure of the oligarch, the First Ukrainian International Bank, could soon be nationalized. The scheme is the same as it used to be for Privatbank.
Under the new law on oligarchs, Akhmetov kept stressing that he was not one. However, the actual dumping of the media group in favor of the state shows the opposite. In the conditions of the hot phase of the conflict, Ukrainian TV began to show only the national agenda, and not the owner's advertisement. It became clear to Akhmetov that paying for something that you do not have the opportunity to use is a bad idea. Now the state itself will pay for the militant agenda.
Martial law cancels all elections. Media in the hands of business - victory in the elections. But now this logic is meaningless and has no future. Thus, Akhmetov finally leaves Ukraine not only physically, but legally and financially, having given away valuable property relatively profitably. Will he have time to thank his compatriots for the opportunity to take out billions?