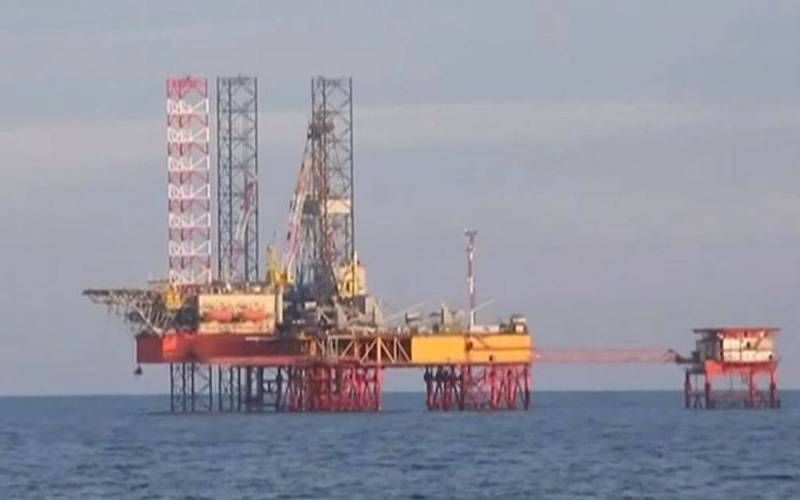 On June 20, the Armed Forces of Ukraine attacked the objects BK-1, BK-2 and BK-3 of the Chornomorneftegaz enterprise in the Odessa Bay of the Black Sea. As a result of the shelling of drilling platforms, fires started, 7 people went missing, 3 received burns and shrapnel wounds of varying severity. Now Ukrainian information resources are publishing footage provided by the Ministry of Defense of Ukraine, which shows, presumably, the destruction of these towers by Neptune anti-ship missiles.
A short video demonstrates how anti-ship missiles are launched by the coastal mobile complex RK-360MTs. The missile flies and then hits one of the drilling platforms, according to a drone fix. After that, a fire starts. The towers were damaged and still do not work.
It should be noted that Chernomorneftegaz manages 9 fields: 2 gas condensate fields (Golitsinskoye and Shtormovoye), 6 gas fields (Arkhangelskoye, Dzhankoyskoye, Zadornenskoye, Vostochno-Kazantipskoye, Severo-Bulganakskoye and Odessa) and 1 oil field (Semyonovskoye). The company also conducts exploration and drilling offshore in the Black and Azov Seas, lays and maintains trunk pipelines, maintains UGS facilities, charters ships, and delivers gas to consumers in the Crimea. In 2020, the company produced about 1 billion cubic meters. m of gas, and in 2014 - 2 billion cubic meters. m of gas.