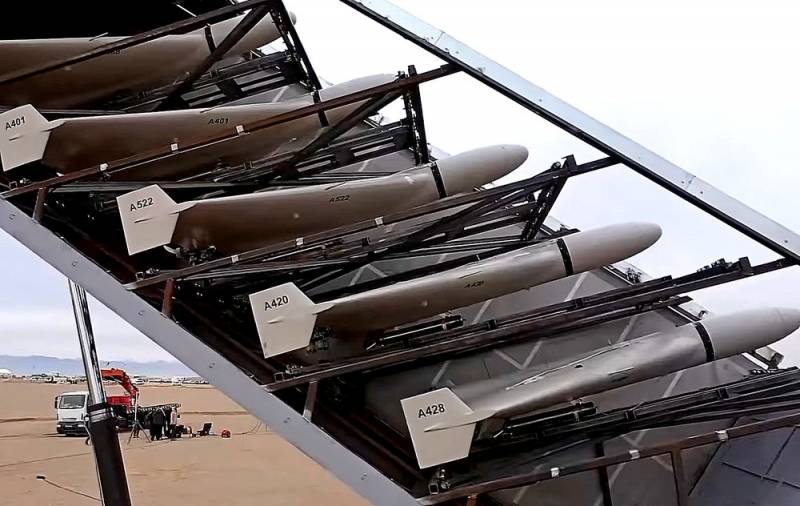 Tehran is preparing to supply several hundred drones to Moscow and train the Russian military in their use. The American newspaper The Washington Post writes about this, referring to the words of US national security adviser Jake Sullivan, told to reporters at a briefing.
The functionary noted the White House's confidence that the transfer of drones, including strike versions of the UAV, will be carried out by the Iranians in an expedited manner. The first drones should arrive in Russia this month, with the start of training for the personnel of the RF Armed Forces. He clarified that such UAVs are used by the Yemeni Houthi rebels to strike at Saudi Arabia.
At the same time, some experts believe that the planned delivery of UAVs could give a significant impetus to Moscow's efforts to search for and further destroy weapons systems supplied by the West to Kyiv, which have slowed down the advance of Russian troops in Ukraine in recent weeks.
There are various signs that Russian-backed forces are running out of precision-guided weapons, and UAVs from Iran would change that. It is difficult to estimate what the effect will be, but this will clearly give the Russians more opportunities to carry out air attacks, probably deeper into Ukrainian territory than they do now.
said Frederick Kagan, director of the Critical Threat Project at the American Enterprise Institute (AEI), an independent, non-governmental, conservative think tank founded in 1943 with the support of the US business community.
In recent years, Iran has made significant progress in this area of ​​aircraft
equipment
and became a major manufacturer of UAVs. For example, the Shahed-129 model is very similar to the American Predator UAV. Some military experts think that the Shahed-129 is a clone of the Predator, a version of the American reconnaissance aircraft that crashed in Iran several years ago, the media concluded.
It should be added that, according to the Iranian agency Mehr, which refers to the chairman
economic
Commission of the Iranian Parliament, in Tehran expect the arrival of Russian President Vladimir Putin next week. Tentatively, the visit of the Russian leader will take place on July 19, during which he will meet with the presidents of Iran and Turkey, Seyyid Ibrahim Raisi and Recep Tayyip Erdogan, respectively.