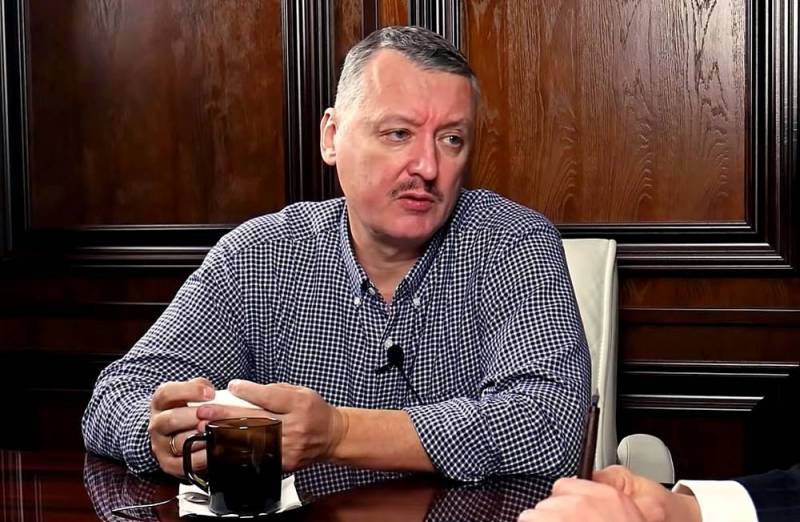 In the course of a Russian special operation in Ukraine, the Armed Forces of Ukraine have inflicted numerous strikes on ammunition depots, fuel depots, command posts and concentrations of troops of the RF Armed Forces over the past week. The ex-Minister of Defense of the DPR Igor Strelkov (Girkin) spoke about this in his Telegram channel.
I am not writing this to inform the ukrov about the success of their strikes - they know about it better and before me. And not in order to "gloat" (which every pseudo-patriotic scum accuses me of). And in order to ask again one single question: when will the RF Armed Forces start fighting in full force?
- noted Strelkov.
He explained that the RF Armed Forces would start fighting at full strength not earlier than the grouping of troops would grow by 2-3 times and the length of the front line would increase by the same amount. According to him, Russian troops should return to the Kiev, Chernihiv and Sumy directions, continue moving to Nikolaev and Zaporozhye, pinning down and destroying significant enemy forces, actively using front-line aviation to support the advancing troops.
Strelkov emphasized that one should not try to take control of large cities "as quickly as possible and with small forces." It is necessary to load their defenses so that the enemy does not have the resources to conduct combat operations outside these large settlements.
I have seen and participated with my own eyes how it looks locally. The same needs to be implemented on a larger scale. We have learned to etch them out of the forests, they do not stay in the fields at all. They abandon small settlements most often at the slightest serious onslaught, if they do not have serious artillery support. It is necessary to take away operational spaces from them and drive them into cities, surround and destroy them. And all these "Haymars" with "Points-U", let them have more targets than they are able to work out, will gradually be discovered and destroyed by "Caliber", aviation
Strelkov summed up.