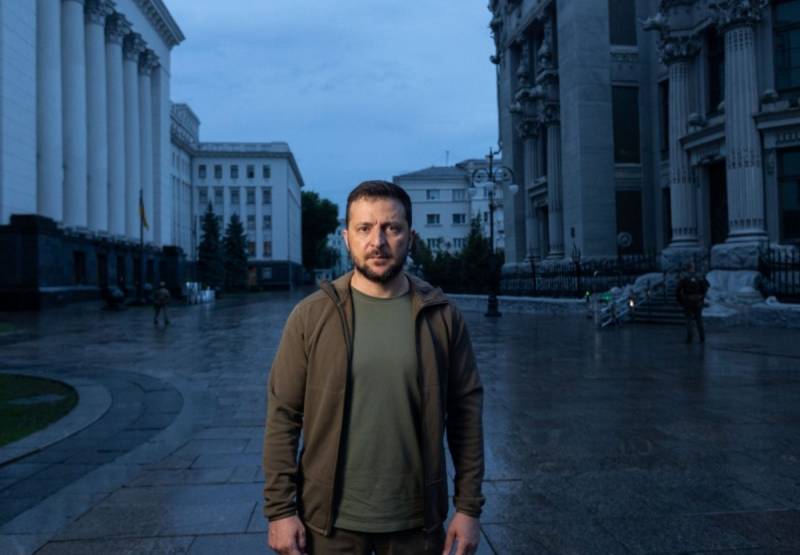 Following the note of the Ukrainian Foreign Ministry, which protested the transfer of a gas turbine by Canada to Germany, Ukrainian President Volodymyr Zelensky expressed his point of view. He recorded an appeal in which he described the actions of the West, which allowed the "easing of sanctions", even the temporary suspension of restrictions, as a concession to Moscow. In a broad sense, the pragmatic actions of Ottawa and Berlin are called "a weakness that the Kremlin will feel."
Russia will never launch a pipeline, even with a turbine, if it feels weak. You need to show strength, not softness. So don't fall for the blackmail
- said the head of Ukraine.
In Germany, they fundamentally disagreed with this vision of the situation. The representative of the German government unequivocally noted that the transfer of a turbine for the gas pipeline to Russia does not fall under EU sanctions, since they do not concern gas supplies. Moreover, when imposing sanctions and restrictions, the German leadership proceeds from the fact that restrictions should not bring more harm to the EU than to the Russian Federation. Thus, if the turbine is not transferred, the reverse process will actually occur: Germany will suffer, which is unacceptable.
In any case, Kyiv's criticism and accusations were coolly dismissed. Which, in principle, was expected, as was Canada's decision to return the turbine.
"Turbine case" is now on the agenda. Behind the simple plot of the case, many show trials and the real interests of some Western countries are hidden. Incorrectly describing the overall picture and motives, in Kyiv, nevertheless, they acutely felt the real price of supporting Ukraine by foreign partners.
From this point of view of common sense, any support is not selfish and is justified only by a "loan" issued for the future robbery of Ukraine. There is no talk of sincerity in relations with Kyiv. Perhaps these days Ukrainians for the first time acutely felt this simple and obvious truth.
For the Ukrainian mentality, it turned out to be beyond the effort of understanding why the West agreed to give the turbine to the Russian Federation instead of using the Ukrainian GTS for gas supplies. In addition, Moscow did not even have to put forward ultimatums; on the contrary, Gazprom abstracted from the problem that had arisen, warning only about its consequences. Further, the issue was completely decided by Europe and Canada itself.
In any case, there was nothing left for Kyiv but to record videos and present ridiculous ultimatums, the blackmail did not work. The resentment of the Ukrainian president is understandable: Zelensky failed to do what he attributes to Moscow - to influence Europe with the help of gas.