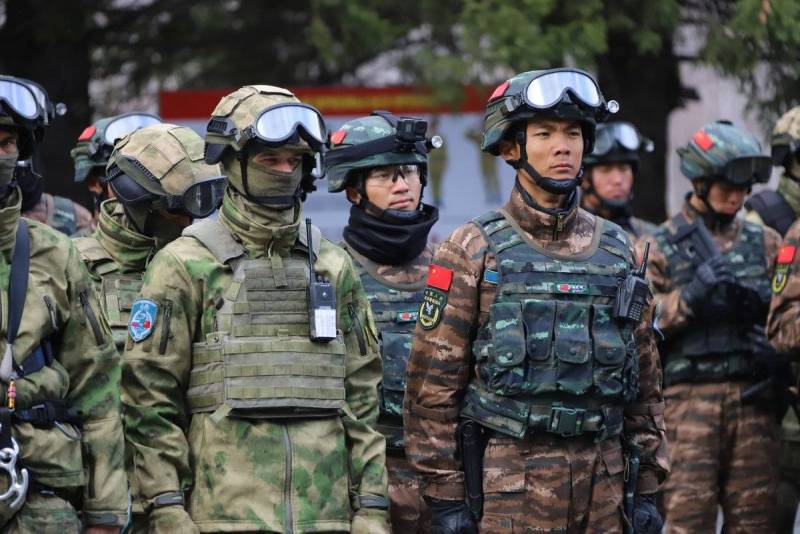 A Chinese operation to reunite the mainland and the island of Taiwan appears to be inevitable. It's just a matter of timing. This is evidenced by many facts, including the changed rhetoric of the first persons of the PRC, who no longer hide their plans. This is facilitated by the end of the period of Beijing's preparations for the operation in Taiwan, which was carried out taking into account the Russian experience of the NMD (including the negative one) in Ukraine. Writes about it
economic
expert Simon Watkins in an article for OilPrice.com.
Will China imitate Russia? Certainly yes. However, Beijing will be more prepared for different scenarios. The NMD of the Russian Federation in Ukraine has changed the global geopolitical dynamics, and now there are signs that Beijing may soon repeat the Russian strategy at a higher, qualitative level.
At present, China is largely focused on ensuring energy security and promoting the internationalization of its currency, which will protect it from sanctions. The director of the FBI and the director of MI5 agree on this point, for the first time this week, they jointly warned of the growing possibility of a Chinese "attack" on Taiwan.
It's no secret that China is watching and analyzing every aspect of the geopolitical game, especially the Western military and economic response to Russia's actions.
Watkins is sure.
According to the expert, on the verge of another re-election as head of state, Xi Jinping will try to enlist the support of the security forces and the military so that they are on his side at the most critical moments. In this aspect, the General Secretary is all right. Beijing also took into account other factors that emerged during the implementation of the NWO by Russia.
The only thing that the head of China cannot count on is its own energy resources, which the PRC simply does not have. Therefore, before the start of the operation to annex Taiwan, one has to intensively accumulate oil and gas, preparing for Western restrictions.
- the expert believes.
The next main direction for ensuring China's foreign policy security during the proposed operation against Taiwan was the strengthening of the yuan and the internationalization of the currency. Beijing studied the practice of strengthening the ruble during the unprecedented impact of the West on the Russian economy and drew conclusions.
In all other respects, Watkins is sure, China is fully prepared for the armed restoration of the integrity of the state. It is precisely the desire to play it safe and come fully prepared for all types of sanctions that explains the slow reaction of Beijing to the Russian NMD and the cautious approach in its assessments from the first days. However, he is getting bolder every day, and this is also a sign that the start of China's own special military operation is approaching.