Over the past few years, many information and legal "copies" have been broken around the activities of the Siemens concern in Russia. Whoever did not try to interfere with the Germans by putting sticks in the wheels of the process, but their desire to work in this country, only grew and grew stronger.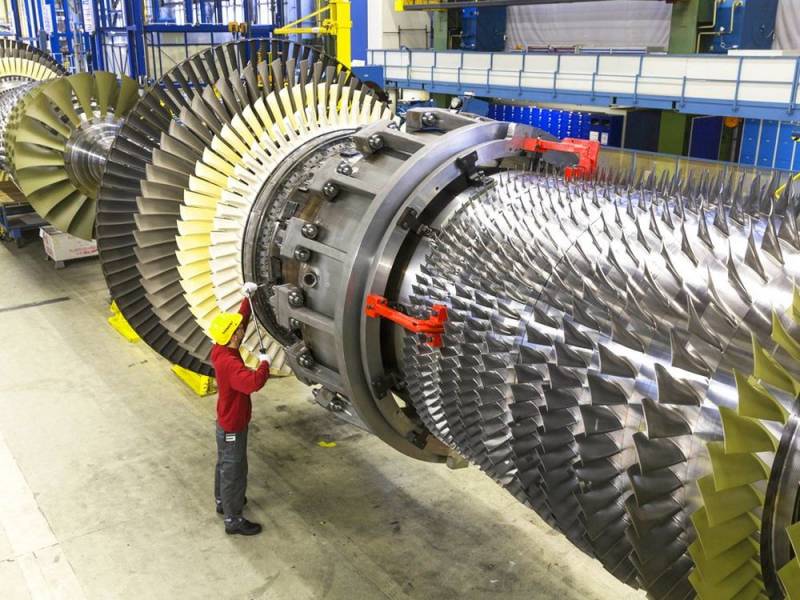 And now, it became known that Siemens is ready to organize the production of high-power turbines in Russia, with localization up to 100%. The concern sees the demand for the local market in 2000E gas turbines for thermal power plants (TPPs). And they are ready to share their key with the Russians
by technology
- "hot part", i.e. casting. It is in this way that fuel combustion chambers and gas turbine blades are made. And in Russia, this is a key industry problem (work at high temperatures).
The Germans hope that their joint venture with Power Machines PJSC will be able to work fruitfully in the field of manufacturing these turbines. In addition, they are negotiating with a number of other companies: JSC United Engine Corporation (JSC UEC), which is part of the Russian state corporation Rostec; Kazan Motor-Industrial Production Association (KMPO); Gazenergoservice company.
Siemens needs orders, and their desire can be understood. After all, they will have to spend more than $ 100 million on only one furnace in order to start the casting technology. And there 70-80% of the casting goes to marriage, for further processing, since the blades are a special casting, with a very complicated manufacturing process (inside there are grooves for cooling). So this is a good thing for Russia.