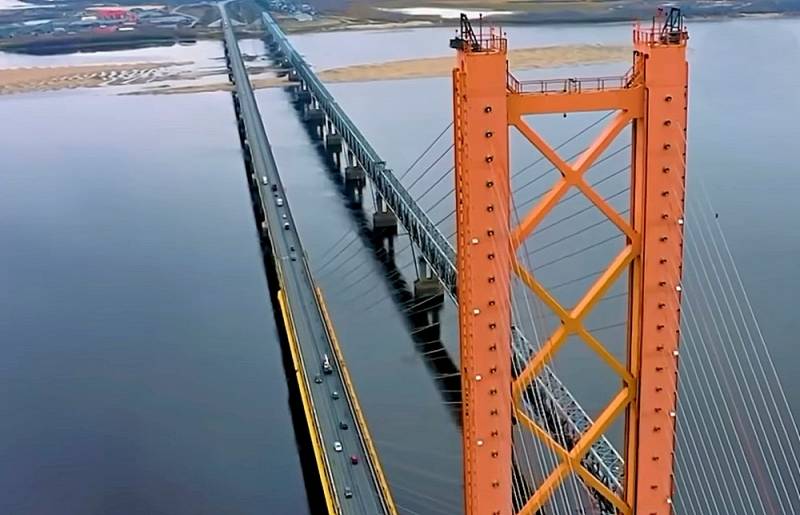 In Russia, a large construction project has started, the beginning of which was laid back in Stalin's times. The implementation of the project "Great Northern Railway" or "construction 501", as it was then called, began after the end of the Great Patriotic War.
Reliable railway communication was supposed to help strengthen the northern borders of our state. During Stalin's lifetime, 400 km of the highest latitude highway was laid.
However, with the coming to power of Khrushchev, work on this project was frozen. In connection with the appearance of nuclear weapons in the Soviet Union, the military need for "construction 501" disappeared by itself.
For many years of inactivity, most of the objects of the Great Northern Railway fell into disrepair and the project was practically forgotten. However, the discovery of oil and gas fields in Siberia and the Arctic again required the creation of a reliable and modern railway line, which should now help strengthen our
economics
.
So the project "Northern latitudinal way" was born, which almost exactly repeats the "construction 501".
As part of the above-mentioned project, construction of a second bridge across the Ob began last week near Surgut. Its length will be 1758 meters.
It should be noted that this crossing is extremely in demand today, since the first branch is heavily overloaded. In this regard, local authorities were even forced to prohibit movement on the bridge at night.
The second crossing will redistribute traffic flows and take on the main load of the two federal transport corridors.
But back to the "Northern latitudinal way". Its total length will be 707 kilometers. The new railway line will connect the Obskaya station of the Northern Railway with the Korotchaevo station of the Sverdlovsk Railway.
In general, thanks to the implementation of this project, the Republic of Komi, the Yamalo-Nenets District and the Krasnoyarsk Territory will receive a powerful impetus for development.
At the same time, of course, the whole of Russia will also benefit. After all, the synergistic effect of the project can add several percent to our GDP.