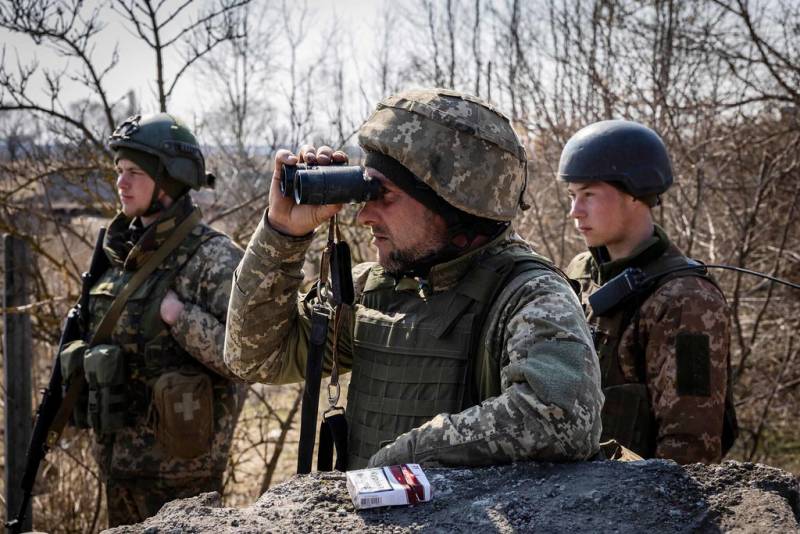 Volodymyr Zelensky ordered the Ukrainian units to recapture the south of Ukraine. The head of the country's defense department, Aleksey Reznikov, noted that the Armed Forces of Ukraine have 700 fighters to carry out this task, and in the future, the size of the army can be increased to 1 million people. However, many doubt the realism of such plans.
So, military expert Konstantin Sivkov is sure that such a task is beyond the power of the Armed Forces of Ukraine.
Zelenskiy's desire to retake the south will come with heavy sacrifices from Ukrainian forces. Now they have a fairly large number of weapons, but even taking this into account, they will not be able to solve such a problem.
- said the analyst in an interview with the newspaper
LOOK
.
Sivkov believes that for a radical change in the fighting in southern Ukraine, Kyiv will need about 500-600 tanks, 1500 guns, 200-300 anti-aircraft missile systems and many other weapons.
To date, all this is supplied in single copies, at best, dozens of pieces. That is, the volume of supplies should be increased by 20-100 times. These are very big numbers. And now this is hardly possible.
- concluded the expert.
Earlier, the Kyiv authorities called on their Western "colleagues" to increase the supply of weapons. Reznikov emphasized that now two brigades of Ukrainian military personnel are undergoing training in the UK, where local instructors teach Ukrainians how to work with the latest weapons systems.
Meanwhile, Deputy Prime Minister of Ukraine Irina Vereshchuk announced the need to evacuate civilians from the Zaporozhye and Kherson regions, since heavy artillery battles will soon unfold there.