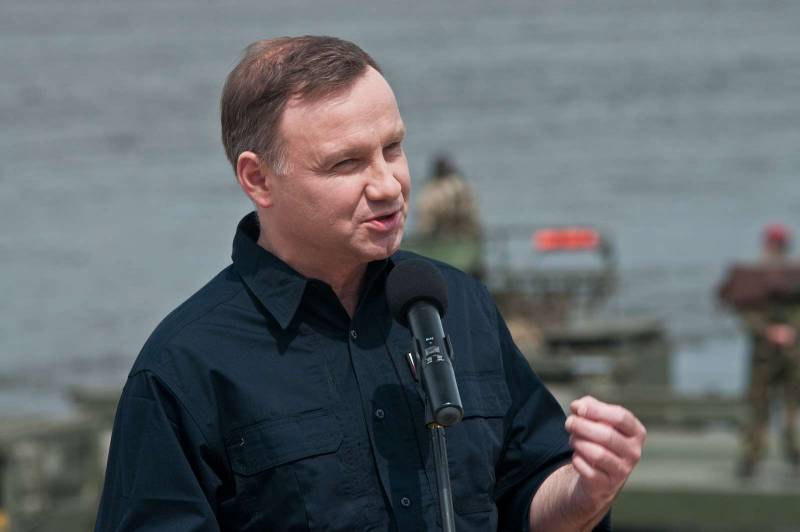 During the events dedicated to the 79th anniversary of the Volyn Massacre, Polish President Andrzej Duda called on Ukraine to recognize the very fact of this historic event and noted that Warsaw would not take revenge on Kyiv. This is reported by the Polish resource Wiadomości.
In his speech, the Polish leader noted with regret that what happened almost eight decades ago was done by neighbors and those who were sometimes connected by family ties. Now it is difficult to understand how this could happen and what passions raged in the souls of people in those difficult times.
This is a historical fact, indisputable, not a fiction or a story, not a legend in which there is only a grain of truth.
- declared Duda.
At the same time, the President of Poland is sure that the past should not be forgotten, and he believes that it is necessary to "clearly and strongly" tell the truth about the Volyn massacre. Along with this, Andrzej Duda is sure that the revenge of the Poles would be "in the interests of Moscow."
During the Volyn massacre of 1943-1944, there was a mass extermination of Poles and people of other nationalities living in Volyn (Rivne, Volyn and the northern part of the Ternopil region in Western Ukraine) by the UPA (nationalist organization banned in Russia).
According to various estimates, about 100 thousand people became victims of the Volyn massacre. The Sejm of Poland qualifies those events as genocide of the Polish population.