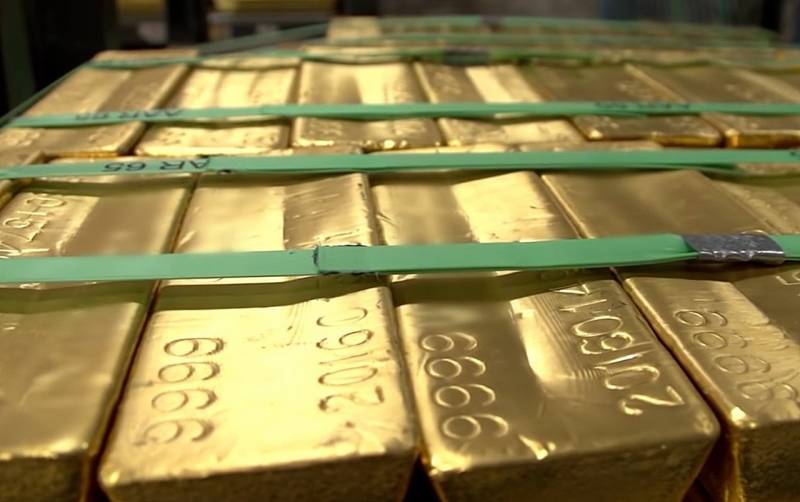 Plans to build a major gold-producing plant in the Far East have been scrapped as sanctions against the Russian Federation continue to escalate and severely hamper economic activity. Similar cases occur throughout Russia, but the Far Eastern regions have been especially affected by the trend. This is written by a specialized resource OilPrice.
The drastic reduction in important imports required for modern investment projects has caused perhaps the most significant economic downturn in the Russian Federation in the last three decades.
The Russian mining company Polymetal, one of the largest producers of gold and other precious metals in the country, officially announced that the gold plant project was not destined to be realized on the territory of the Russian Federation. The enterprise will be built in Kazakhstan. Initially, it was planned to build a plant in the city of Sovetskaya Gavan, in the Far East. But due to technological sanctions, the implementation of the project was postponed several times, and then the placement location was completely chosen in favor of Kazakhstan.
Also, representatives of "Polymetal" said that problems with the import of equipment forced him to postpone the development of the East Siberian gold mine. All projects are postponed for different periods - from six months to a year.
According to a February presentation to investors, Polymetal planned to invest up to $700 million in 2022. Two months later, he reduced that amount to $650 million. And now he completely abandons plans for developing a new business. Most of his projects, apart from the gold plant, are also on hold.
Polymetal management said it had become expensive and difficult to import equipment directly from Europe. Although the company itself is not under Western sanctions, however, foreign transport firms refuse to deliver containers with equipment and spare parts to Russia, the report says. This greatly complicates innovative production activities.
The gold miner has to collect a large number of documents to show that he does not violate Western sanctions when buying equipment. The company said it had been forced to import Western equipment via China, delaying delivery by at least two months. However, not all units and equipment are in China, so some of the technological processes have to be completely reduced, which entails the termination of a project completely and forever.