Currently, Serpentine, located in the northwestern sector of the Black Sea, is in fact a demilitarized zone. June 30 Russian Ministry of Defense
informed
the public that, as a gesture of goodwill, the garrison of the RF Armed Forces is being withdrawn from this piece of land. Moscow decided to clearly show that it does not prevent the export of agricultural products from the territory of Ukraine. After some time, the Ukrainian military appeared on the island, who had to quickly retreat from there after the media campaign.
After visiting the Serpentine Armed Forces of Ukraine, a video of the "heroic" installation of different flags on the island "became viral" in Ukrainian publics. The video shows the almost complete devastation on the island, there is little left of the buildings.
Noteworthy is the moment of the video (0:10), where a Ukrainian serviceman, probably from an overabundance of patriotism, helps with his feet to collect several flags in a pile, in order to then raise them for subsequent installation.
In addition, the frames also contain a destroyed or damaged
technique
, including the remnants of two Tor-M2 air defense systems and one Pantsir-S1 air defense missile system. Former experts
they said
that the Russian garrison on the island is threatened with large-scale shelling from Ukrainian positions located on Kubansky Island, located in the Danube Delta at a distance of 36 kilometers from Serpentine.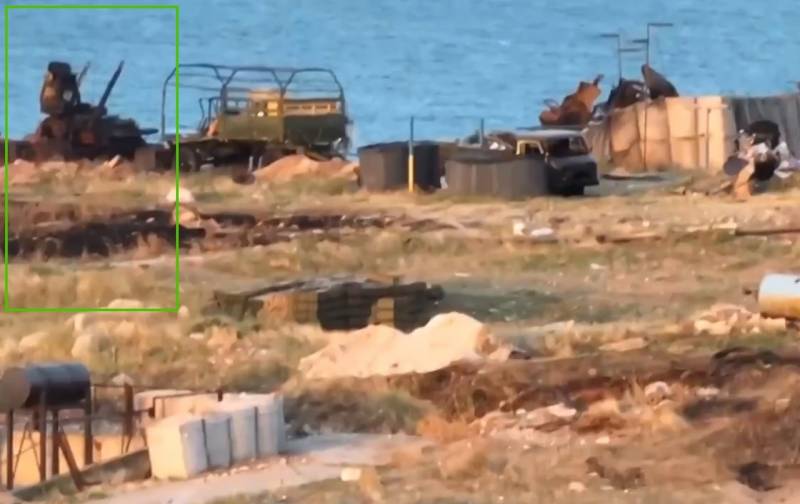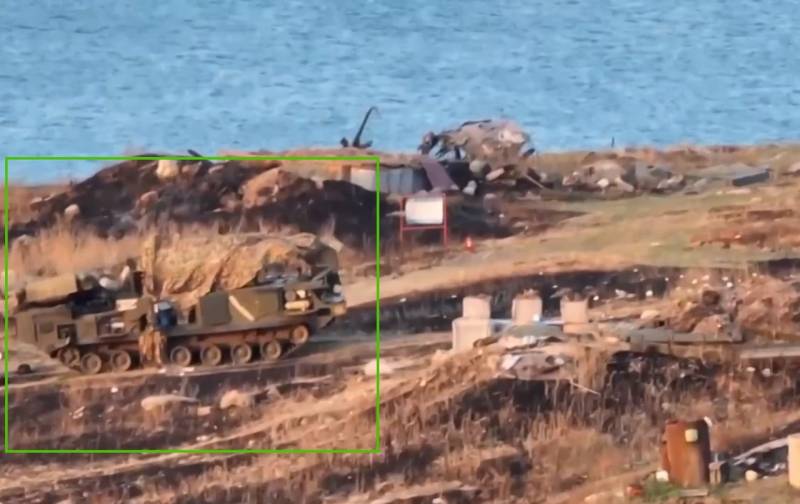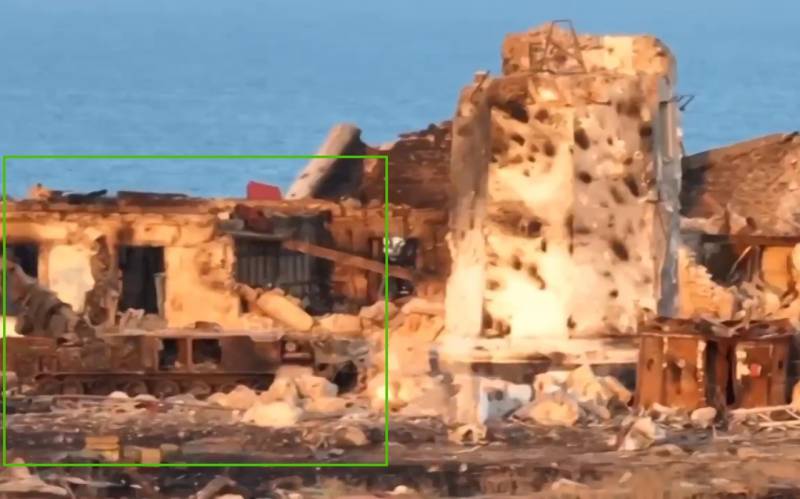 At the same time, the Ukrainian side reported that ships of the Navy and aircraft of the Russian Aerospace Forces delivered a powerful blow to Zmeiny after the evacuation of personnel and entire equipment from the island, destroying positions and failed weapons systems. Moreover, the Russians repeated the strike when the Ukrainian military left the island after the installation of flags.
Note that netizens even began to joke about the Snake. Given that British Prime Minister Boris Johnson
resigned
, enjoys great prestige in Ukraine and is starting to look for a job, they advised Ukrainian President Vladimir Zelensky to appoint a British "governor" of the island.
Analysts and monitoring resources have noticed that the export of agricultural products from the territory of Ukraine through the Bystry estuary has begun. Several barges left the Danube, which passed through this waterway to the Black Sea, then following in its water area between Serpent Island and the coast of Romania.
After that, the information that the passage for navigation is open was confirmed by the Ministry of Infrastructure of Ukraine and the Administration of the Sea Ports of Ukraine.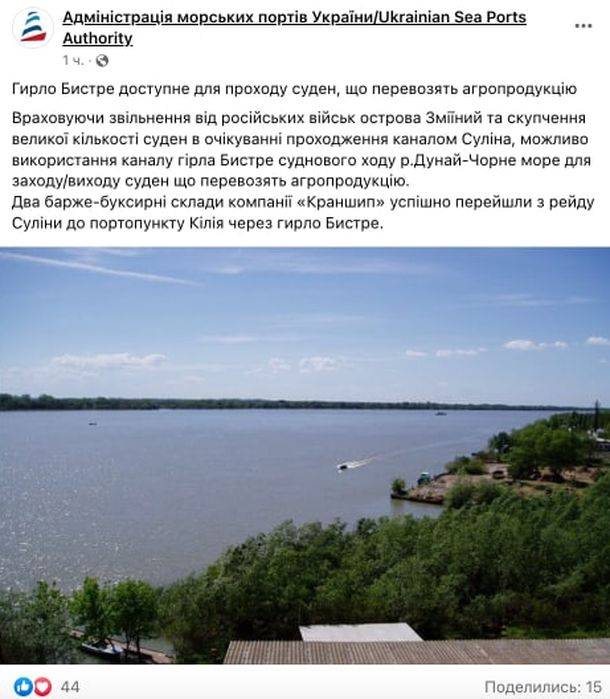 This suggests that the Russians do not interfere with the export of wheat and other grains, legumes and oilseeds from Ukrainian territory.