Between the terrorists of the radical group Hayyat Tahrir al-Sham (banned in Russia) and the Turkish military, a conflict arose over the conditions under which the radicals would leave the Syrian province of Idlib. The fate of the demilitarized zone, which the leaders of Russia and Turkey agreed on, Vladimir Putin and Recep Tayyip Erdogan, depends on this.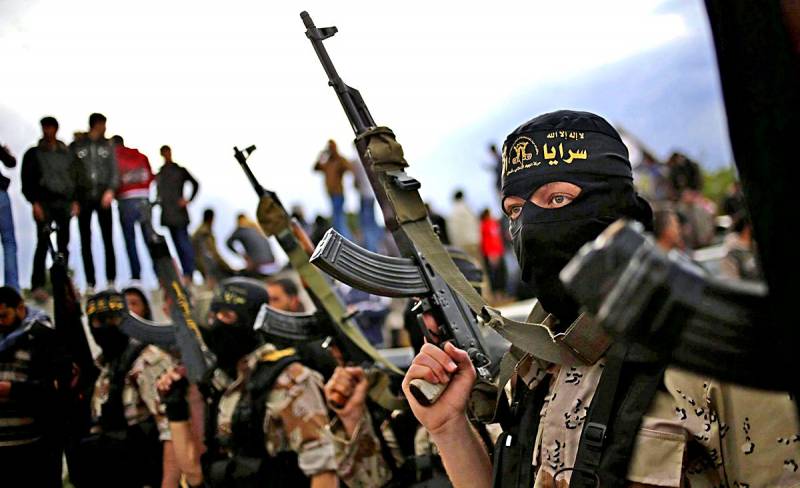 According to the information of the Iranian Fars agency, which refers to the Syrian edition of Al-Watan, militants of Khayyat Tahrir al-Sham in exchange for their withdrawal from the demilitarized zone put forward demands on Turkey. They want to get under their control sections of strategically important transport arteries that connect Aleppo, Hama and Latakia.
It should be noted that the core of the Khayyat Tahrir al-Sham group consists of terrorists from another organization banned in Russia - Jebhat al-Nusra.
Turkish authorities do not want to transfer sites on the above routes under the control of radicals. Ankara would like these roads to be controlled by pro-Turkish groups (those who are called the "moderate Syrian opposition").
As a result, Turkey cannot agree with the terrorists on their withdrawal from Idlib province. This creates difficulties for Ankara to fulfill its obligations under the agreements with Russia reached at the meeting of Putin and Erdogan in Sochi. According to these agreements, Turkey is obliged to delimit "radical terrorists" and "moderate opposition" and to ensure the exit of radicals from the demilitarized zone in Idlib by October 15.
The Fars agency, citing the Kurdish media, also reports that the terrorists of Khayyat Tahrir al-Sham intend to mingle with militants of the "moderate opposition." The Kurds accuse Ankara of assisting the militants to move from Idlib province to Afrin.