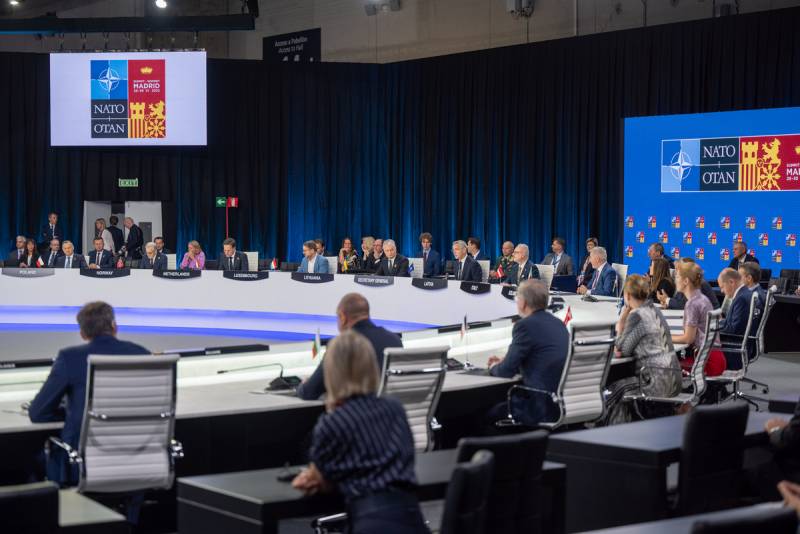 The anti-Russian coalition is in a fever. In the United States, President Joe Biden, who is losing the remnants of his capacity, is unable to cope with the crisis and inflation. In the UK, a crisis of power in general and its main institutions of governance has matured. There are also certain serious problems for German Chancellor Olaf Scholz. Against the backdrop of these
News
The West, through the mouths of its leaders, constantly assures of the inviolability of Ukraine's support against Russia, promises to finance it and arm it as much as necessary. However, the American newspaper The New York Times is sure that the ability of the coalition to continue to support Kyiv is very overestimated and doubtful.
From the behavior, or rather, the haste of the West, it is obvious that the bet is made on the military
political
blitzkrieg of Ukraine. The Kyiv regime, therefore, will not have a second chance. The EU and the US are in a hurry because they want to make some progress here and now, as forces and supplies are severely depleted.
The long-term prospect of assistance to Ukraine is not guaranteed. At the moment, it is not clear what else Washington and Brussels can do for Kyiv, other than directly intervene in the conflict.
- writes the American edition.
According to experts, not a single official in the center of decision-making in the West will say how long the military and
economic
support for Ukraine. Now she is at the peak of her abilities and intensity. Most likely, the limit of abilities will be reached, followed by a decrease and cessation.
The leadership of the US and the EU recognize that stockpiles of weapons are at the limit. The allocated 54 billion dollars of aid will not be enough even for a year. What will happen next, no one knows. The second "check" may no longer be
NYT warned.
Therefore, the reason for the rush and desire of the West to finish everything as soon as possible, moreover, of course, in its favor, becomes clear. The huge budget of funds allocated by Washington specifically for Ukraine is designed for a period up to and including the second quarter of 2023. As expected, this should be the point of "victory" of the coalition. But so far, the real state of affairs at the front suggests otherwise.
Another problem, besides running out of supplies, is electoral war fatigue. In light of the crisis in the US and EU authorities, the opinion of the people can play a key role. And what the people of Europe and America are thinking about is very obvious: about their problems, which are increasingly associated with extreme support for Kyiv. In such a situation, the leadership of the allies will not be able to ignore the opinion of citizens for a long time for the sake of the ephemeral goal of an unattainable victory over Russia.