When a few years ago, Kiev blocked the supply of electricity to the Crimea, Ukrainian "patriots" showed unprecedented enthusiasm. They vied with each other and convinced the international community that the Crimea could not exist without electricity from Ukraine.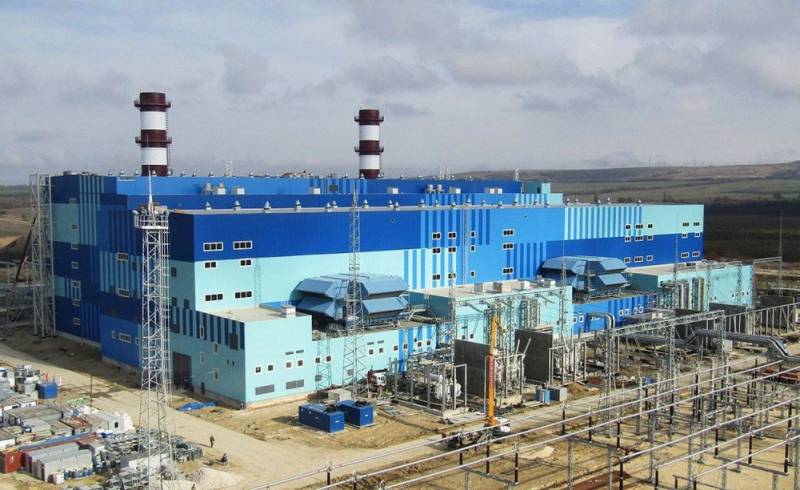 At first, the arranged power block really led to certain problems, since there wasn't enough own generation on the peninsula, and the residents had electricity for 6-8 hours a day. But it did not last long. Since Russia in 2015 built an energy bridge from the Kuban, from where the flow of missing electricity to the peninsula began.
And now, the launch of the first block of the Tavricheskaya TPP (Simferopol) and the second block of the Balaklava TPP (Sevastopol) took place, which allowed adding (in total) to the total piggy bank of electricity generation on the peninsula of about 470 MW. And in Crimea, there is now an excess of electricity. Therefore, the first 29 MW of excess electricity has already been delivered to the Kuban, through an energy bridge prudently built before.
But it will not be surprising if Ukraine itself begins to "beg" for these surpluses, already in the coming winter. After all, the largest peak in electricity consumption in Crimea falls on the summer period, and Ukrainian "patriots" are suspiciously silent.