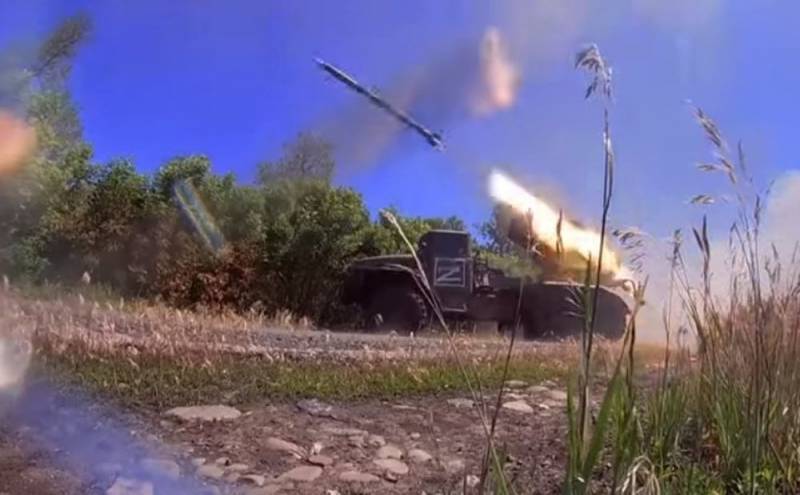 During the Russian special operation on Ukrainian territory, the RF Armed Forces and the allied forces of the republics of Donbass continue to push the Armed Forces of Ukraine in the south-east of Ukraine. From the Luhansk People's Republic, they inform about the ongoing offensive against the city of Bakhmut (former Artyomovsk, temporarily under the control of Kyiv) in the DPR. This is reported
TASS
, referring to a source close to the NM LNR.
A source told the agency on July 9 that the allied forces had taken the village of Klinovoe, which is only 6 km from Artyomovsk.
There is also an active offensive near the village of Veselaya Dolina, which is 5 km from Artemovsk
– said the interlocutor.
It should be noted that Artyomovsk has a strategic position in this direction. It is located on the Bakhmutka River, 89 km northeast of Donetsk. Before the SVO, more than 70 thousand people lived in the city. There is a developed transport network and rock salt is being mined (temporarily suspended due to active hostilities).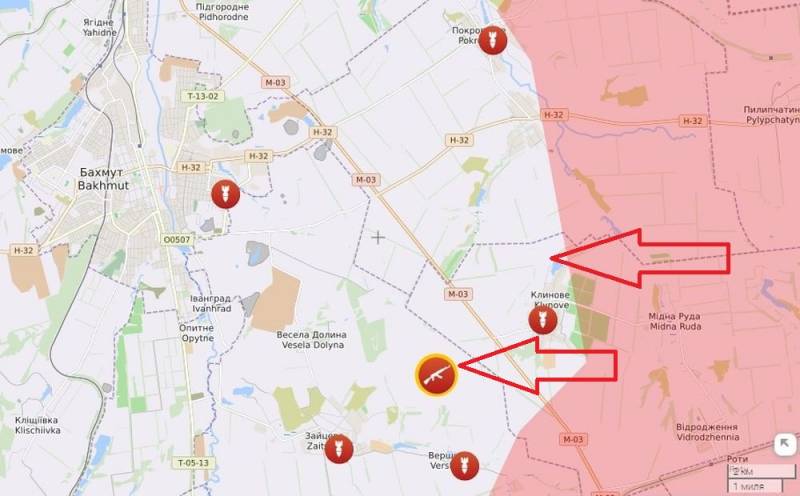 On July 8, DPR First Deputy Information Minister Daniil Bezsonov said that positional battles were taking place on the main sector of the front, and the Armed Forces of Ukraine were suffering losses. In the direction of Seversk, Soledar and Artemovsk, forces and means are being built up, and the allied forces are winning in artillery duels.
In turn, the officer of the NM of the LPR Andrey Marochko, citing intelligence data, said that the Armed Forces of Ukraine are building new fortifications near Artemovsk and Soledar, preparing for the defense of cities. Moreover, civilians were forcibly involved in the mentioned works.
As for the data from the Ukrainian authorities, according to the head of the Donetsk OVA Pavel Kirilenko, said on the air of the telethon, Bakhmut and Soledar are the most likely directions for the offensive of Russian troops. He clarified that Bakhmut is the closest to the front line - about 8 kilometers to him.
The entire front line in the Donetsk region is being shelled
Kirilenko added.
We remind you that the NWO began on February 24 and, according to the assurances of the Russian authorities, it will not stop until all the assigned tasks are completed.