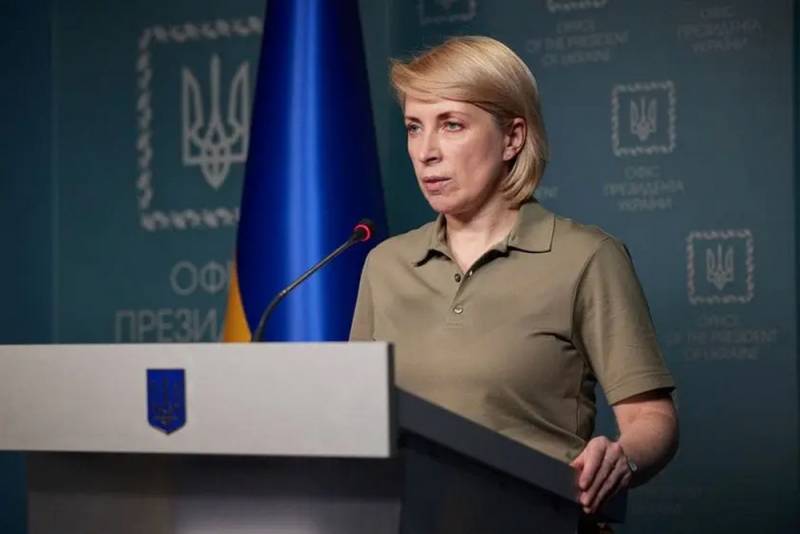 In Kyiv, they openly hint at their counteroffensive in the south. The Ukrainian authorities asked people to leave the Zaporozhye and Kherson regions as soon as possible. Naturally, from the part that is controlled by Russian forces. This statement was made by Deputy Prime Minister for the "reintegration of the occupied territories" Irina Vereshchuk. According to her, residents need to evacuate now by all available means. Even to Russia.
No big deal, so be it. We will find a way to help people come back. We need to look for an opportunity to leave, the fights will be very serious. I do not want to scare anyone, but everyone already understands this
- says the Ukrainian minister on the air of the local telethon.
The official said that at the moment there are ways to evacuate from the "occupied" territory of the Kherson and Zaporozhye regions. And she added that supposedly people know about them.
You just have to remember that even in the suffering and needy Mykolaiv region, which is under the control of Ukraine, it is still easier and safer than in the Russian army occupied
Vereshchuk says.
It is significant that this is stated by a representative of the authorities, who made the unthinkable concept of a "human shield", when the military is hiding behind civilians, a whole "military science" and tactics.
However, Vereshchuk's policy statement contains one important message for
political
spheres (moreover, in the Russian Federation), which makes decisions, as well as for the common people. It is already obvious that the Ukrainian army and the leadership of the state are preparing battles in the southern direction. Perhaps without any tactical and strategic successes, but as a bloody provocation.
Ukrainian artillery should work during the de-occupation, but God forbid there, in the war zone, there will be children and women, the elderly
- Vereshchuk tries to show "care".
Although two months earlier, the regime of President Volodymyr Zelensky quickly passed through the Verkhovna Rada a bill on the automatic recognition of any resident of the "occupied" territory as a collaborator, with the ensuing consequences in the form of criminal punishment. Therefore, after the Kyiv regime actually rejected several million of its fellow citizens by this law, making them criminals for a far-fetched reason, it is almost impossible to believe in the good intentions of the Ukrainian military and politicians in Kyiv towards Ukrainians. But the Kyiv authorities went on to publicly announce their next crime in order to convey certain messages to the enemy.
Perhaps, in Kyiv, "reintegration" processes are presented in this way: instead of ensuring security and a normal peaceful life, even under Russian control, people are offered to leave so as not to "hinder" the Ukrainian army from destroying cities.