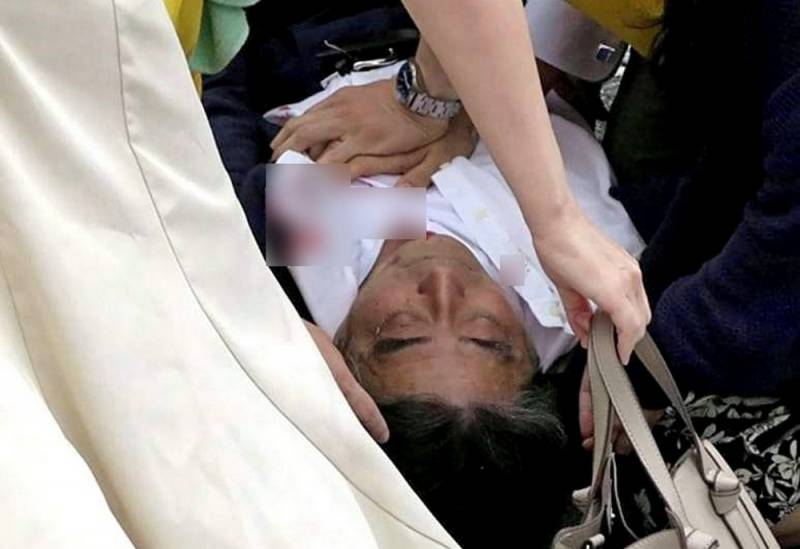 Former Japanese Prime Minister Shinzo Abe, who was assassinated in the city of Nara (southwestern part of the island of Honshu), died from his wounds at the Nara Prefectural University Hospital.
Politics
was 67 years old.
Fatal shots were fired on July 8 at 11:30 local time (5:30 Moscow time), after which the ex-premier was hospitalized. According to sources, the patient was in a state of clinical death and the doctors could not save him.
The main suspect in the murder of Shinzo Abe was 41-year-old Tetsuya Yamagami, who served three years in the Japan Maritime Self-Defense Force in the mid-2000s. A homemade gun was found at the crime scene, from which Yamagami fired two shots at Abe's back.
During the arrest, the attacker did not offer any resistance. Later, Yamagami claimed that he shot Shinzo Abe because he was dissatisfied with the work of the former head of the country's government.
In connection with the incident, the chairman of the State Duma Committee on the Far East and the Arctic, Nikolai Kharitonov, spoke out that Shinzo Abe was in favor of signing a peace treaty between Tokyo and Moscow.
He was endearing, he was often at the Eastern Economic Forum and talked with our President. He was moving towards resolving the issue of a peace treaty, towards resolving the problem of the Kuriles. He understood that this issue needed to be addressed. He was for joint
economic
use of the islands. The new prime minister is much more aggressive. Humanly very sorry
- Kharitonov noted in an interview with RIA
News
.