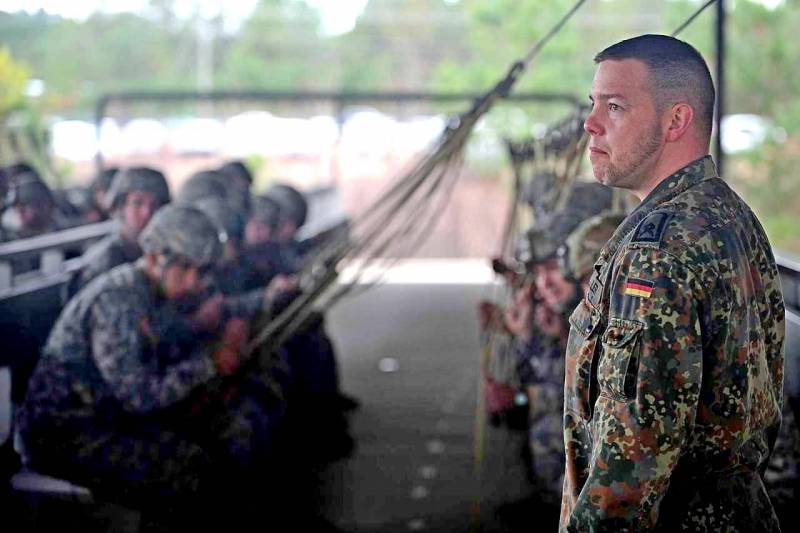 Two soldiers of the German armed forces planned to blow up the Crimean bridge. According to Stern magazine, the soldiers stole the equipment and explosives from the barracks in Schleswig-Holstein and were going to leave for Ukraine to implement their criminal plans. This is reported by the German edition of RND.
The police managed to reach the intruders thanks to wiretapping of telephone conversations, during which the soldiers discussed plans to blow up the Crimean bridge. However, it was not possible to carry out the plan, since the servicemen were arrested in time.
At the moment, the Kiel prosecutor's office is investigating ten suspects who are accused of stealing military equipment from various federal facilities. Four of them are on active duty in the Bundeswehr.
Immediately before the arrest on the night of May 22, the soldiers unsuccessfully tried to get into the company of divers at the naval base of Eckernförde (northern Germany). According to law enforcement officers, in a few days the attackers planned to leave with the equipment for Ukraine.
Meanwhile, as a result of a search, ammunition, weapons and explosives were found on the two arrested servicemen. According to Stern, the stolen goods were intended for personal use and resale.
The months-long investigation was triggered by two burglaries at the barracks in Alt-Duvenstedt and at the naval base of Eckernförde earlier this year. Since the summer of 2021, a group of attackers have committed at least five such thefts.