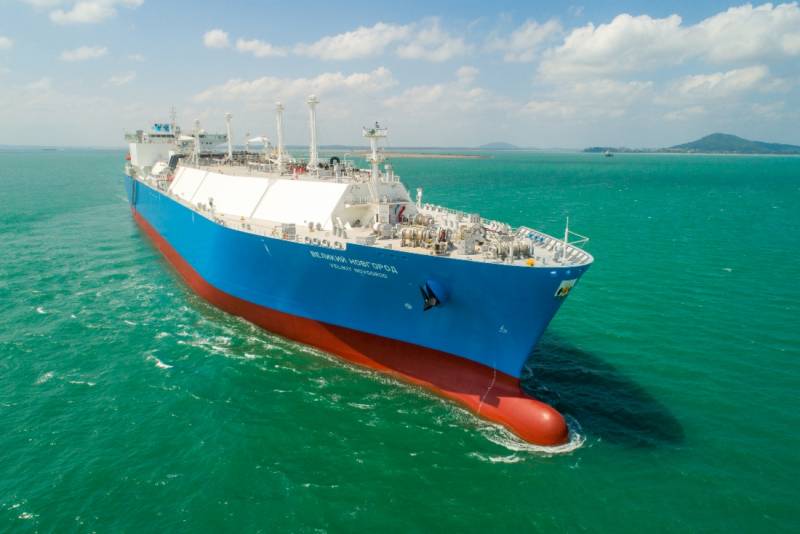 The global energy market is at the point of complete reformatting. The old logistics chains and routes no longer operate, the whole logic of the redistribution of strategic raw materials is changing. In the era of revolutionary changes, only major market players, both suppliers and customers, survive without loss. The rest, unfortunately, are doomed.
In this regard, the most unprotected are the developing countries, which, based on the statements of the first persons of Western states, the democratic community supposedly cares about in the first place (judging by the rhetoric on the "grain" case of Ukraine). However, in reality, rich, developed countries often live due to the fact that the product does not enter the markets of third countries, because the sellers sell the goods along with the surplus in more solvent regions.
As energy market analyst Steven Stapzinski tweeted, Pakistan is facing just such a manifestation of the hypocrisy of the civilized Western community. Pakistan's tender for the purchase of 10 LNG cargoes for delivery between July and September did not receive any offers from traders. The unresolved problem of fuel shortages will exacerbate the power outage situation in a country in a difficult
economic
situations. Pakistani officials confirm Bloomberg reports that the $1 billion LNG tender has not received any bids. The Wall Street Journal also writes about this.
As you know, all global LNG flows are redirected to Europe, where utilities pay more than in emerging markets. Traders are happy to raise prices to skim off the "cream", Europeans are outraged by such "undiluted" wild capitalism, but pay to win competition from Asia in a simple way.
Market conditions are unprecedented
Masood Nabi, chief executive of Pakistan LNG, said following the failure of the tender.
The Russian mining industry is also in a difficult situation. With the gradual withdrawal from Europe, hydrocarbon flows are increasingly redirected to Asia. The sanctions restrictions also affected the spheres of domestic LNG. In light of this development, Russian liquefied gas projects have a good opportunity to acquire a new customer in Pakistan, which has a strong interest in the fuel. In this case, Europe seems to have "prepared" the client for gas from the Russian Federation. Moreover, Russian fuel can really save the situation for a country that cannot withstand competition for raw materials from Asia and the EU at the same time.
Russia's emerging LNG industry is just about capable of covering Pakistan's gas needs. Large markets at the moment, domestic processing projects will not pull, and for small regional sales, quite enough is produced.