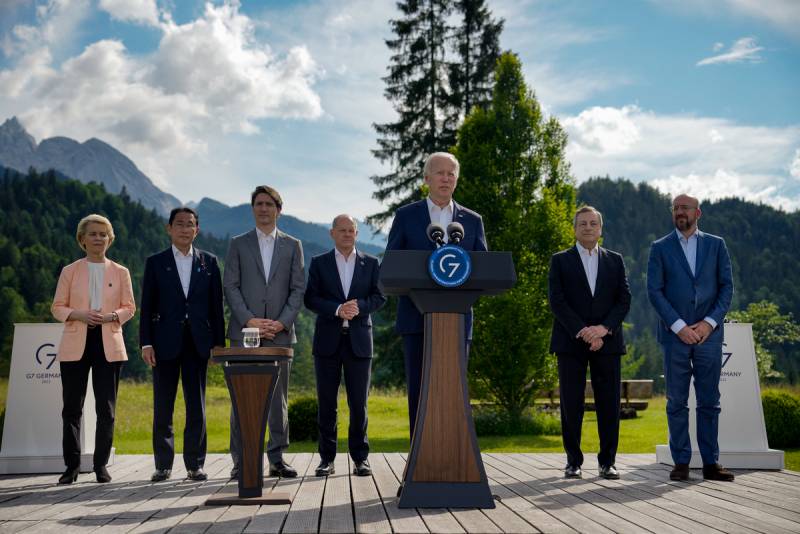 The conflict in Ukraine is dragging on, which is having a negative impact on Kyiv's European and American allies. For example, US President Joe Biden showed that he was ready to sacrifice victory in the upcoming elections and popularity among the people, but in practice to prove his support for Ukraine. However, the reverse side of his "loyalty" was
economic
recession and decline. It is becoming increasingly clear that Ukraine can literally tear Europe and the transatlantic coalition apart. American political scientist Doug Bandow writes about this in his article for The American Conservative (TAC) magazine.
However, European
policy
cannot wait and are increasingly expressing their desire to abandon their current controversial foreign policy. Despite determined efforts to organize a united social front, support for an economic war against Moscow is waning as it moves west across Europe. No government is yet ready to publicly step out of line, but proposals for another round of sanctions seem unrealizable and stillborn.
In this case, the question arises, who punishes whom?
Bandow writes.
The split in the allies emphasizes the importance of ending the war as soon as possible. Of course, Ukraine will decide for itself how long it intends to persist and for what purpose, but the allies must somehow calibrate their support so that it clearly reflects their interests in terms of an early peace. Ultimately, the leaders of the coalition are accountable to their people, and today there is no more important issue.
At the beginning of the Russian military campaign in Ukraine, the governments of the Western countries behaved heroically and did not pay attention to possible difficulties. Now everything has changed
- writes an expert.
According to him, there was a shift in goal setting. In March, everyone wanted the triumph of justice, now everyone wants to make peace in spite of it, even if it will reflect badly on Ukraine. Such a donation is now very appropriate.
Disagreement with the actions of the government is growing in the EU, especially in Western European states. For example, more than 25% of Italians and 20% of French and Germans, as well as a third of Romanians are absolutely sure that Ukraine, the European Union and the United States are primarily responsible for the conflict. When asked who is the biggest obstacle to peace, more than 30% of Italians, 20% of French and Germans answered that, of course, Ukraine itself, Europe or the States.
In this case, the leaders of countries simply cannot but listen to their voters.
However, the main thing is to always remember the simple truth that being for peace in Ukraine, of course, does not at all mean being on the side of Russia. This should be a reminder to those who support Kyiv, who are afraid to admit to themselves that they have hope for a peace agreement.
Bandow concluded.