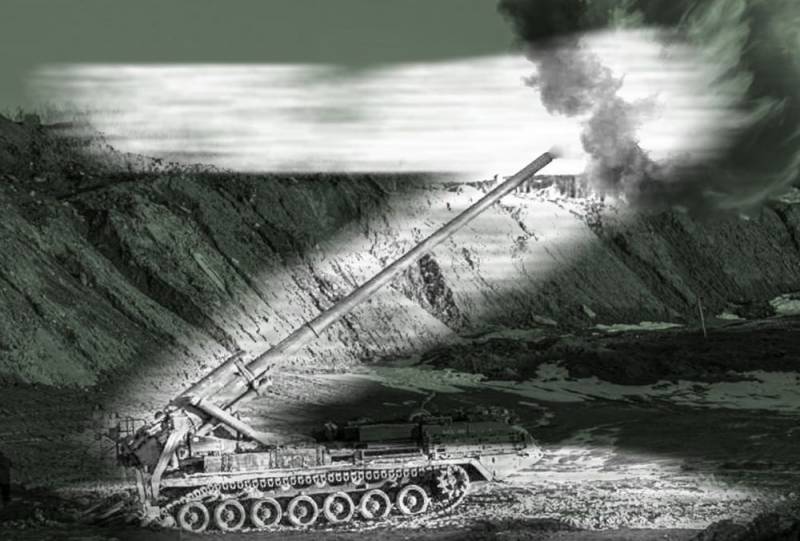 In Russia, the creation of "named" military units in various subjects of the Russian Federation continues to be sent to the zone of the NMD in Ukraine. For example, it became known about the beginning of the formation of a volunteer tank battalion named after Kuzma Minin in the Nizhny Novgorod region.
Information about this was published on the confirmed page of the group "Urban district of the city of Shakhunya" on the social network "VKontakte" and on the official website of the administration of the urban district of the city of Shakhunya. In addition, according to the Telegram channel "Military Informant", this information was also confirmed at the regional selection point for military service under the contract of the Western Military District.
The first announcement of the recruitment of volunteers for the said battalion appeared on July 1, and advertising materials have since been found even in elevators. The registration of volunteers goes through the Nizhny Novgorod regional organization of the Russian Union of Veterans of Afghanistan, from where people who want to serve in the tank troops are sent to the military registration and enlistment offices at their place of residence.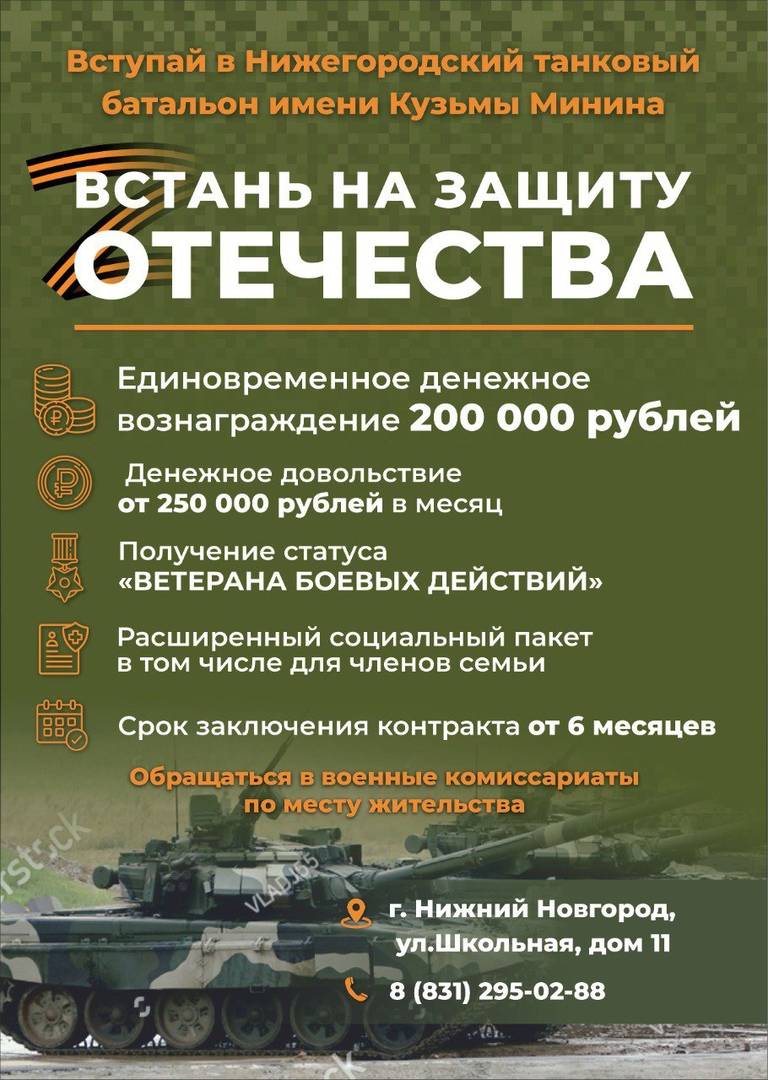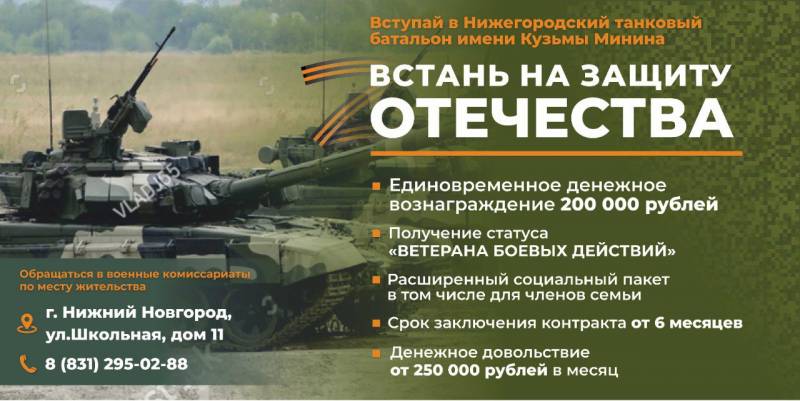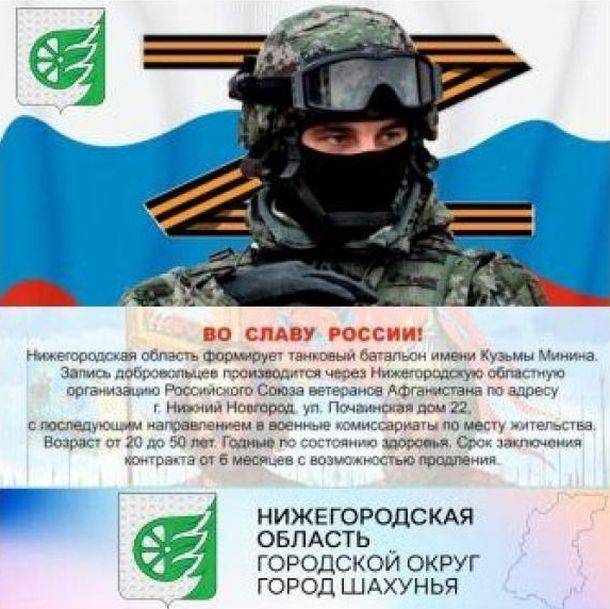 The communiqué says that a contract for a period of 6 months with the possibility of further extension is concluded with persons aged 20-50 who are fit for health. Immediately after the signing of the contract, a one-time monetary reward from the government of the region in the amount of 200 thousand rubles is paid. Further, there is the provision of additional clothing and military specialty training. Monthly allowance ranges from 220 thousand to 350 thousand rubles. The contract provides for a full social package, including for family members, additional insurance payments, life and health insurance, admission to a university without competition, spa treatment and other benefits. The volunteer will receive the status of "Veteran of Combat Actions".
Before that, publications had previously appeared in the media about the formation of two volunteer battalions - "Parma" and "Hammer" in the Perm Territory, and in Bashkiria they began to create a battalion named after Minigali Shaimuratov, a Soviet commander during the Second World War. In this regard, it can be assumed that something similar is happening in other subjects of the Russian Federation.