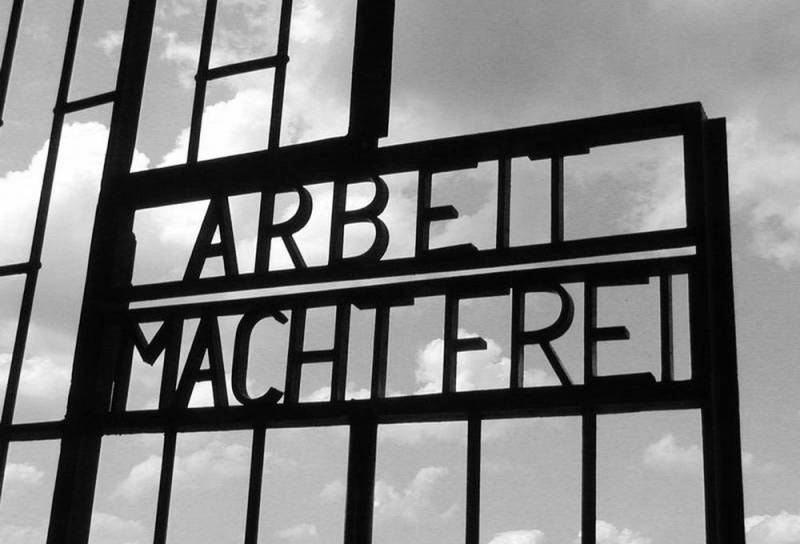 It became known that in Germany they offered Ukrainian refugees to live on the territory of the former Nazi concentration camp Sachsenhausen (Sachsenhausen) of the Third Reich. On July 6, the public was informed about this by the TRIBUNAL Telegram channel.
The information resource drew attention to the fact that messages appeared on the social networks of the museum complex with a proposal to place refugees from Ukraine on the territory of the infamous concentration camp, where many people were tortured.
The icing on the cake of this "offer" was the inscription on the barracks "Welcome to Germany!" Of course, real hell began to happen in the comments - not only Ukrainians, but also Germans wrote their indignation. After several hours, the administration of the museum complex demolished the posts, but the screenshots remained. We urge you to appreciate the full degree of madness and think about how Ukrainians are actually treated in Western countries.
- clarifies in the publication "TRIBUNAL", citing screenshots as evidence.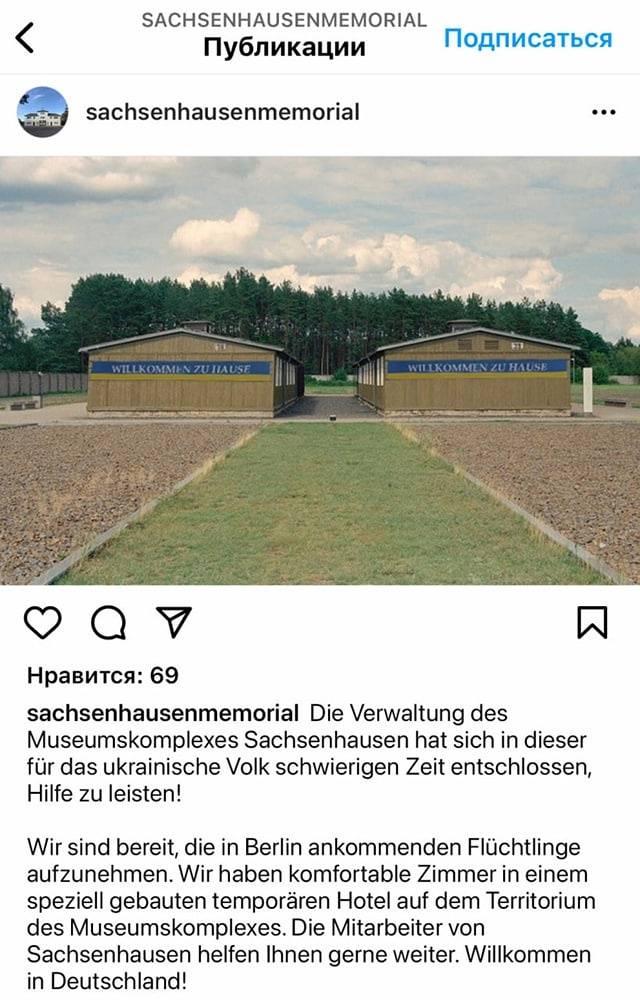 It should be noted that this former concentration camp is located in the city of Oranienburg in Brandenburg, north of Berlin. The Red Army took control of it at the end of April 1945, freeing 3 prisoners who remained there at the time of the Nazi death march. The concentration camp was established in 1936. Over 100 thousand people were killed in it by various means. It was here that the Nazis brought homosexuals from Germany, trained personnel for other concentration camps and kept important prisoners who they wanted to recruit or eliminate as unnecessary.
In Sachsenhausen there were special treadmills, where prisoners sometimes wore shoes to death for German officers. The camp prison Zellenbau (Zellenbau), where the Gestapo was also located, had a T-shape. In 80 solitary confinement at various times there were persons of interest to the Third Reich. For example, the first commander of the Polish Craiova Army, General Stefan Grot-Rovetsky (he was shot), Ukrainian nationalists Stepan Bandera and Taras Bulba-Borovets (they were released).
There was also a special building on the territory of the concentration camp, which was called "Station Z". There have been massacres where vehicles have brought people directly to this building, bypassing the registration. That is why it is impossible to establish the exact number of people killed in the concentration camp. This building had a special device for firing shots in the back of the head, a crematorium with four furnaces and a gas chamber.
After the end of World War II, the NKVD of the USSR used Sachsenhausen until 1950 as a place of transfer for displaced persons. At first it was known as "Special Camp No. 7", and then - as "Special Camp No. 1", through which the return of former Soviet prisoners of war to the USSR, as well as the sending of functionaries of the Third Reich, passed. The GDR authorities created a national memorial on the territory of the former concentration camp.