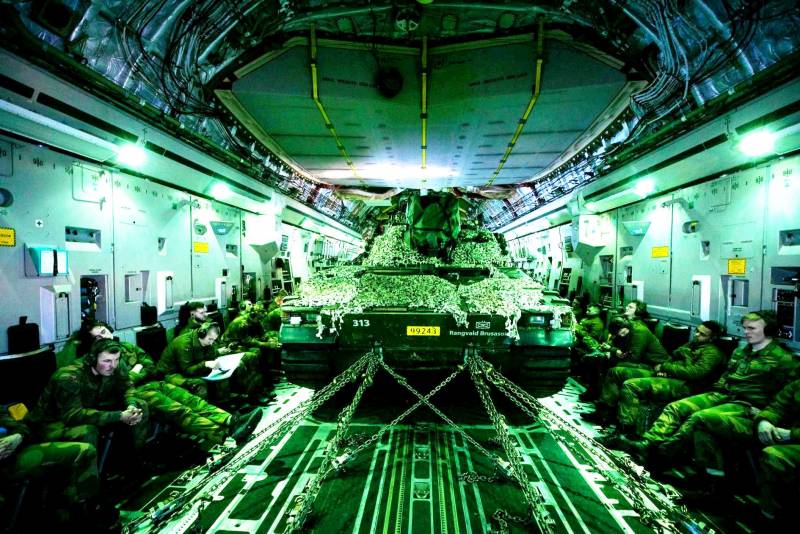 An American website called for decisive measures to resolve the deadlock in relations between Russia and the West
News
salon. These proposals are heard in a new article entitled "NATO and the conflict in Ukraine: Russia and the West took 30 years to create this disaster" (NATO and the Ukraine war: It took 30 years for Russia and the West to create this disaster).
Having traditionally worked out the anti-Russian agenda in a few lines, the resource nevertheless wonders how the West and Russia have come to such a crisis.
And he comes to the opinion, now rare in the West, that the United States bears a fair share of the blame. In 1990, the State Department promised not to move NATO east, to the borders of the then Soviet Union, and already in 2008, Bush Jr. actively began to invite Ukraine into the alliance. It would be hard to imagine a more provocative behavior.
And now there are difficult decisions ahead.
And instead of using this crisis to expand further, NATO should suspend all new or pending membership applications until the current crisis is resolved. This is what a real organization focused on mutual security would do, in sharp contrast to the behavior of the current aggressive military alliance.

- offers a resource.
More interesting findings follow.
While the world thinks about how to punish Russia for all these horrors in Ukraine, NATO members should engage in honest soul-searching. They must realize that the long-term solution to the hostility generated by this alliance is to disband NATO and replace it with an inclusive structure. One that will ensure the security of all European countries and peoples without threatening Russia or blindly following the United States in its hegemonic ambitions

- noted in the text.
It is noteworthy that in an attempt to be objective, the authors of the resource again appropriated a part of humanity the right to speak on behalf of the whole world, which, as a number of publications in other Western media have shown, is not true.
Violating yet another American information taboo, the authors of the article confirm the Russian allegations that NATO representatives in 1990 made numerous promises to Gorbachev not to allow expansion to the east, to the Soviet borders. According to the article, these promises have been confirmed many times over by the archives of the United States, the USSR, France, and Great Britain.