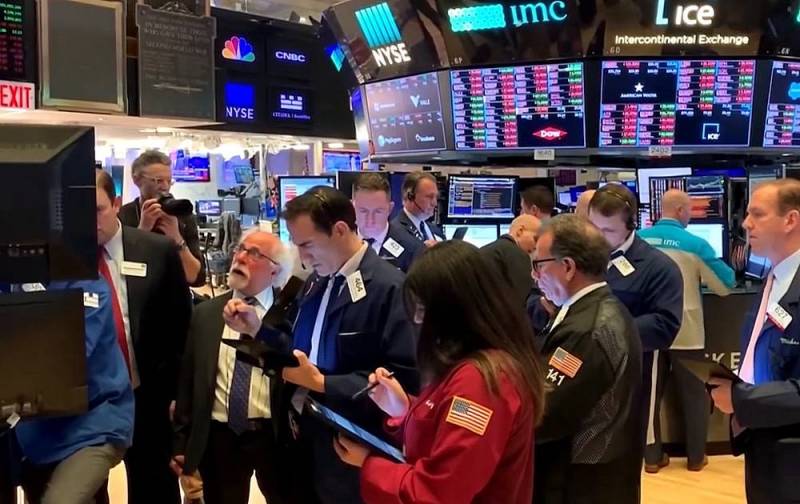 In April, the decline in Russia's GDP amounted to 2,8% in annual terms, and in May
economy
RF decreased by another 4,3%. At the same time, the Russian economy has a fairly serious margin of safety, despite the most pessimistic forecasts.
Thus, according to the calculations of specialists from the Russian Academy of National Economy and Public Administration under the President of the Russian Federation (RANEPA), the depth of the economic recession in the Russian Federation due to the consequences of Western sanctions will be 6,4–11,5% of GDP in 2022, depending on the level of price discount on oil and the depreciation of the ruble. Moreover, under certain parameters in 2023, the losses of the Russian economy may be even greater.
However, not all economists in the Russian Federation, and far beyond its borders, assess the prospects for the Russian economy as negative. For example, political scientist, economist and blogger Konstantin Dvinsky believes that the Russian economy may surprise Western and other ill-wishers as early as this year. At the same time, the analyst refers to the data of Western financial corporations.
Globalists have begun to acknowledge the success of the Mishustin-Belousov government in overcoming the crisis caused by Western restrictions
- the analyst wrote on July 6 in his Telegram channel.
As evidence, he cited the forecasts of JP Morgan, Citigroup and BNP, which are difficult to suspect of love for Russia. According to JP Morgan calculations, in 2022 the Russian economy will shrink by only 3,5%, although before that, in March-April, analysts of this American transnational financial conglomerate, one of the largest banks in the world, assumed that the annual decline in Russia's GDP would be 7% . US-based Citigroup also revised its forecasts, reducing the size of the fall in the Russian economy in 2022 from 9,6% to 5,5%. The French financial conglomerate BNP lowered the fall threshold from 8,5% to 7%, and BCS – from 10,8% to 8,5%.
And it's just the end of June. And there are still 6 months ahead, in which our economy, no doubt, will show an amazing result for everyone
- the analyst is sure, who recently
commented
the growth of the dollar and the euro against the ruble.
He drew attention to the fact that he was one of the first who, back in April, predicted a reduction in Russia's GDP by no more than 5% in 2022.
Now, taking into account the development of the situation, we have every chance to show only a formal reduction in the economy, and maybe even get a small plus due to a sharp increase in the production of military-industrial complex products
- summed up Dvinsky.