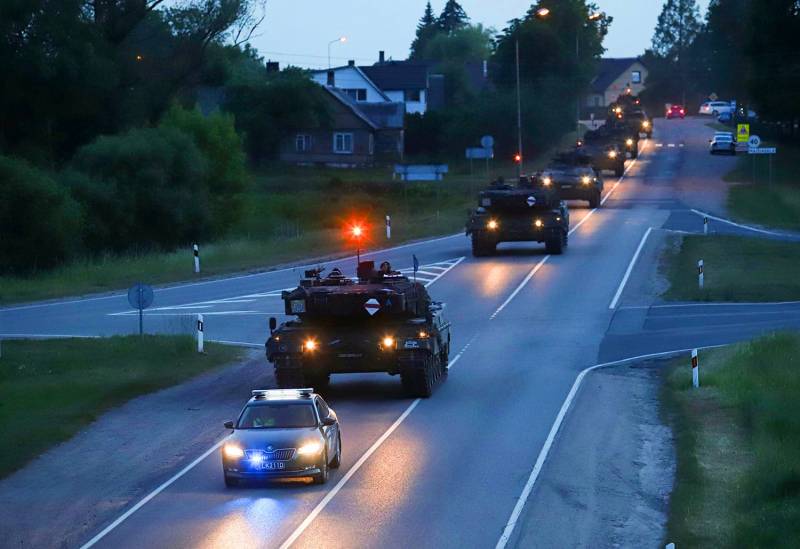 Not too reasonable external and defensive
policy
The West has become a source of a lot of problems, writes the Responsible Statecraft resource.
Vladimir Putin's "special operation" should come as no surprise, as NATO defiantly ignored Russia's often-voiced security concerns and violated a number of [previously made] friendly assurances by pushing the alliance east. Then its members refused to negotiate because of Putin's demand not to expand further. No one believed that it would be followed by a large-scale impact on Ukraine. When this happened in the end, the Europeans cried a lot and gnashed their teeth in impotent rage, turning to Washington

– notes the author of the publication Doug Bandow (Doug Bandow).
He recalled that the Europeans for years neglected the demands of former US President Donald Trump to increase spending on the armed forces.
According to the latest data, only one member of the North Atlantic Alliance spends more of its GDP on the military than Washington, Greece, and it fears its NATO ally Turkey more than Russia. In addition to it, only seven other European states have complied with the "two percent directive", which was agreed as much as 16 years ago.
In any case, given the severity of the fighting in Ukraine, a couple of pennies per dollar seems not enough in the case of Poland and the Baltic States, which all the time say they fear Russian retribution, but at the same time constantly invite American garrisons to their territory

Mr. Bandow comments.
At the same time, the alliance took up attempts to resist China in the Pacific Ocean, which it clearly cannot do. They are trying to accuse China of wanting to "control key
technological
and industrial sectors, critical infrastructure, strategic materials and supply chains." NATO also threatened China to increase its "awareness, resilience and readiness".
So what does NATO plan to do in the Asia-Pacific region? If members of the European alliance are still not serious about their defense against Moscow, they are unlikely to take risks with an even more formidable power thousands of miles away, with which many of them have serious
economic
connection
– comments the author of the publication.
The NATO Strategic Concept released in Madrid states that "the deepening of the strategic partnership between the People's Republic of China and the Russian Federation and their mutually reinforcing attempts to undermine the rules-based international order are contrary to our values ​​and interests."