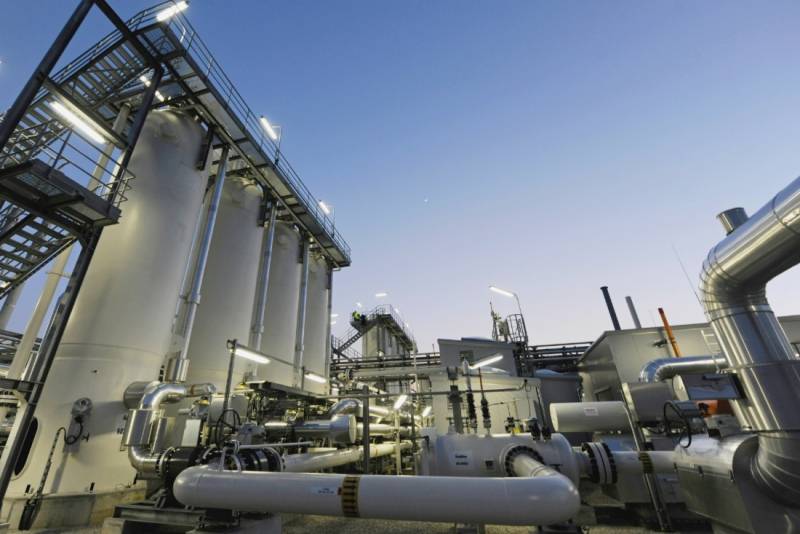 The Austrian leadership nevertheless decided to take away the Haidach underground gas storage facility used by Gazprom from Gazprom. Such an unambiguous conclusion can be drawn from the statements of the head of this state, Karl Nehammer. The long-announced measure of "punishment" of the Russian Federation for allegedly non-delivered gas has been enforced, the "use or pay" principle has been introduced. At least, this is what the chancellor claims, who spoke at a press conference about the repressive actions against the Russian holding.
The head of state was supported by the Minister of Energy of Austria, Leonore Gewessler, who referred to the new procedure for managing gas storage facilities, which came into force on July 1.
If the operator does not replenish stocks, the right to use the critical infrastructure passes to another supplier. It is this process that Gazprom has now experienced.
- said the minister.
However, Gazprom itself fully revealed the deception of the Austrian authorities on this issue by publishing in its telegram channel accurate data regarding the owners of the facility and the management structures of the Haidach UGS facility (Austria). The senselessness of the actions of the Austrian authorities, which demonstrated their adherence to the anti-Russian agenda, is clearly shown.
Gazprom reportedly owns an 11% stake in the infrastructure facility, participating through Centrex Europe Energy & Gas AG, which is a subsidiary of Gazprom Export.
Austrian participation in UGS facilities is limited to 33%. The remaining 56% of the shares are now managed by the former German holding company Gazprom Germania, which was nationalized by Berlin back in April. Simply put, the Haidach UGSF has a controlling stake in the management and control of the German Federal Network Agency.
So the myth about the taking away of gas tanks from a Russian company has been completely dispelled. This is out of the question - in fact, since April, control over the energy company has been lost. However, despite this, Gazprom is still regularly supplying gas to UGS facilities and filling them up, although there is a risk of losing raw materials delivered to the storage "taken away" from it. In this regard, there is indeed a risk, since, according to Nehammer, Vienna is working closely with Berlin in these "difficult days". As you know, it is the FRG that is currently experiencing the greatest shortage of gas, which is why it is tempting to try to take advantage of the situation and the disgrace of everything Russian in order to get precious fuel for free, albeit in violation of the law.
It is noteworthy that Minister Gewessler herself reported on the uninterrupted flow of Russian gas into the country. Vienna was not affected by the supply crisis that affected Germany. And the contested UGSF is filled daily. But the Austrian authorities decided to play a comedy about how they "punished" a Russian company.