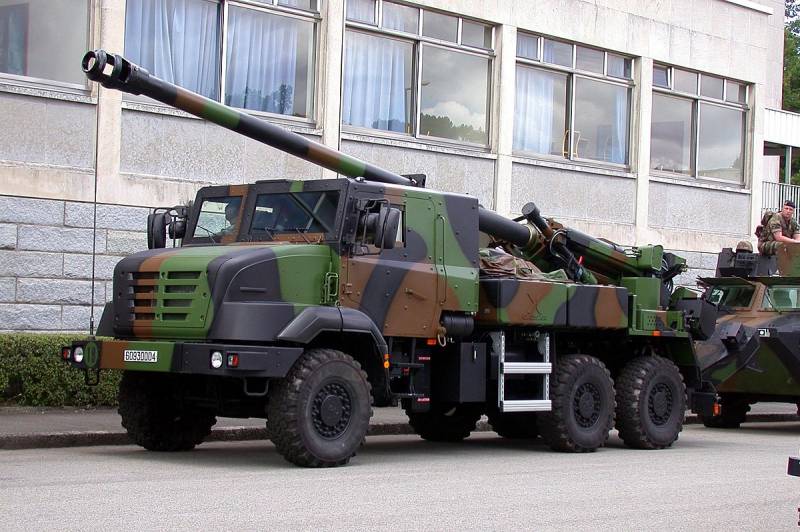 Ukrainian military personnel are engaged in the sale of weapons supplied by the West to the side at a reduced cost. The Bulgarian edition Bulgarian Military comes to such conclusions after diving into the topic of the "disappearance" of the French Caesar self-propelled artillery mounts.
Two French-made self-propelled guns were sold by a group of UAF soldiers through a "military dealer" for $120 each. Thus, the total amount of the transaction amounted to about a quarter of a million. The real price of one Caesar installation is about $7 million. Thus, foreign howitzers ended up in Russia.
Corrupt Ukrainian military personnel are involved in the illegal arms trade for maximum profit, and this is not just about this howitzer case.
- emphasizes the publication, using information from its sources in Paris and Interpol.
The International Police Organization is aware of what is happening with weapons in Ukraine. Interpol Secretary General Juergen Stock believes that even Washington does not realize the full scale of arms smuggling in Ukraine.
The arms trade is taking place with the tacit complicity of Western governments, which mindlessly supply Ukraine with military aid and do not check exactly how their weapons end up being used.
- considers Stock (quote from the Bulgarian Military).
At the moment, both French howitzers are at the Uralvagonzavod enterprise. Of great interest to military specialists from Russia is the system for guiding and coordinating the fire of a self-propelled unit.