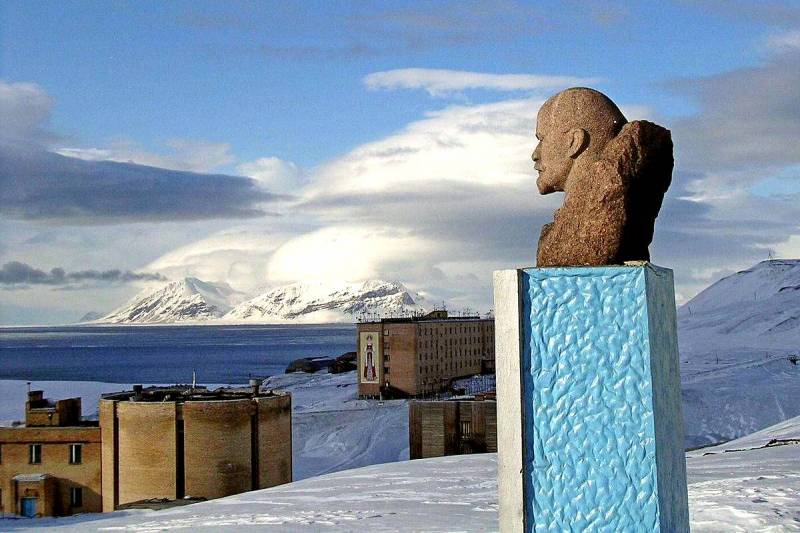 Norway's refusal to let cargo pass for Russian settlements on Svalbard provoked a backlash from Moscow. The State Duma called for the denunciation of the 2010 agreement between Russia and Norway on the delimitation of maritime spaces and cooperation in the Barents Sea.
In particular, such a proposal was made by the deputy Mikhail Matveev, who recalled that the Russian side ceded 175 thousand square meters to the Norwegians. km of the Barents Sea, rich in fish resources. Now this territory prevents the transportation of goods from Russia to the archipelago.
Along with this, the speaker of the State Duma Vyacheslav Volodin came up with a corresponding initiative during the regular plenary session.
Let's ask Leonid Eduardovich Slutsky (Chairman of the International Affairs Committee) to sort out the issue of denunciation of the treaty and then inform the deputies
Volodin noted.
Such moves caused concern in Oslo. So, the press secretary of the Norwegian diplomatic department A. Haavardsdatter announced the indefiniteness of the said agreement.
Thus, the degree of tension in relations between Russia and Norway has noticeably increased. The Norwegian side readily imposes sanctions against the Russian Federation, but has a negative attitude towards the proportional responses of the Kremlin, not wanting to make concessions.