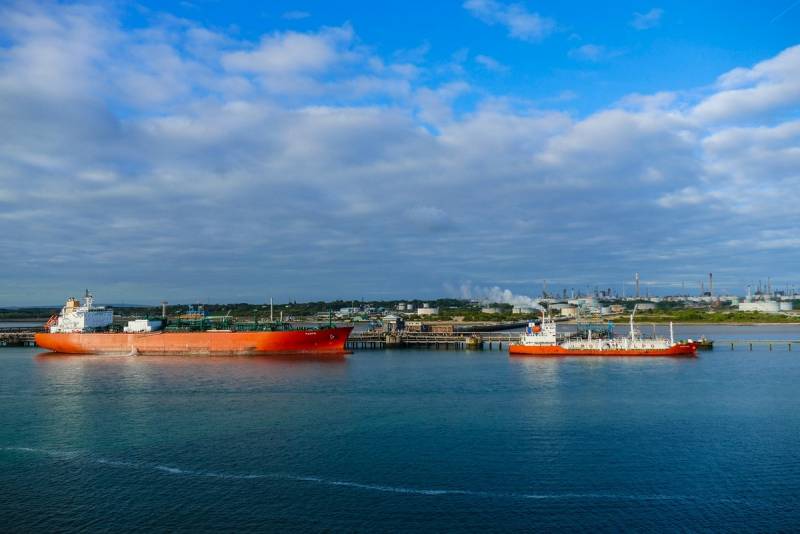 China has not joined the anti-Russian sanctions, but its behavior cannot be called an ally for Moscow. Rather, Beijing has chosen a wait-and-see attitude and, as far as possible, uses the current geopolitical situation with Russia's disgrace for its own selfish purposes. Simply put, the PRC has taken advantage of Western sanctions against the Russian Federation. Writes about it
economic
columnist Irina Slav in her column on the OilPrice resource.
According to the expert, the United States is making incredible efforts to reduce the price of oil and thereby ease the gasoline crisis in the country. And Beijing managed to do the same and get a "sea" of raw materials at a relatively low price.
While black gold prices are rising all over the world, they are seriously falling in China. The leadership of this state has taken advantage of the geopolitical climate, buying up as much Russian energy raw materials as its finances allow.
- writes an expert.
In her opinion, the situation in Russia is exactly the opposite. The volume of foreign deliveries, as well as the export routes of the Russian product, are undergoing global changes. Therefore, the transition period is forcing Moscow to abandon its privileged position and go for a colossal cost reduction, providing clients with mind-blowing discounts as a "risk" payment.
As soon as the collective West began to impose targeted sectoral sanctions, Beijing had doubts and eschewed oil products from Russia, monitoring the situation. Now that all the pitfalls and the list of restrictions and restrictions are known, the Asian giant boldly "rushed into battle", buying huge volumes from the Russian Federation at a bargain price.
The expert directly writes that Beijing behaves to some extent hypocritically and cynically towards all its allies. What China is doing now with the extractive industry of the Russian Federation, it has long done with Venezuela and Iran. These two countries are suffering from the US oil embargo and are being "rescued" by China. Of course, not without benefit for themselves, recalls Irina Slav.
Moreover, as the analyst writes, citing Bloomberg, China is pitting disgraced exporters against each other. For example, Tehran has almost no choice in terms of exporting a sanctioned product, so Beijing is blackmailing it with purchases of very cheap oil from the Russian Federation in order to further reduce the price of Middle Eastern oil. Beijing is doing the same in relation to the Russian Federation, which is now at an export crossroads.