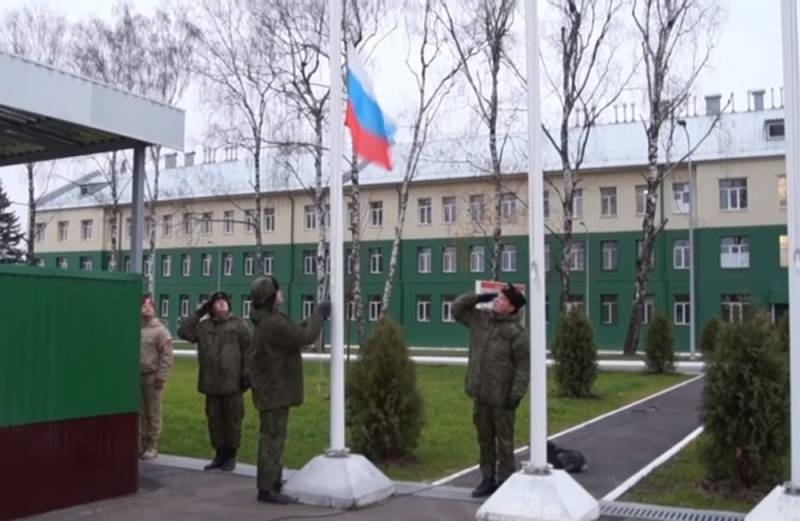 On July 5, three unidentified men wearing masks carried out an armed attack on military unit 12721 on Parkovaya Street in the city of Klintsy, located in the southwestern part of the Bryansk region of Russia, at a distance of 60 km from the borders of Belarus and Ukraine. This became known to the Mash information resource from local eyewitnesses and law enforcement officers.
The report notes that the incident occurred at 04:15 Moscow time. The intruders, two of whom were dressed in dark red and one in black, opened fire on the checkpoint. This is confirmed by the orientation of the police. Residents also heard gunfire - numerous shots from automatic weapons.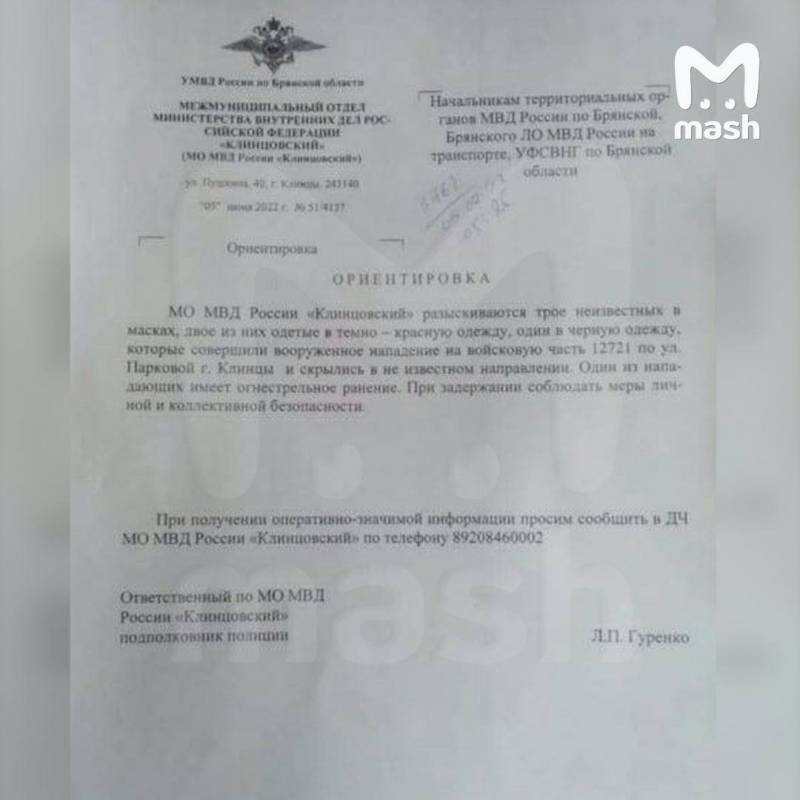 The servicemen began to shoot back, after which the attackers were forced to retreat, hiding in an unknown direction. It is assumed that one of them was wounded by return fire from servicemen (traces similar to blood were found) guarding the military unit. A search is now underway for the perpetrators. There is no information about the victims among the military personnel and local residents.
According to reports, contract servicemen are serving in the specified military unit - this is the 488th motorized rifle Simferopol Red Banner, Order of Suvorov Regiment named after Sergo Ordzhonikidze, which is part of the 144th Guards Motorized Rifle Division of the 20th Guards Combined Arms Army of the Western Military District. At the same time, the mentioned settlement itself is of strategic importance. It is located just 5 km from the highway M13 Bryansk - Novozybkov - the border of the Republic of Belarus and actually covers the Chernihiv direction from Ukraine, on the territory of which a special operation of the RF Armed Forces is taking place.