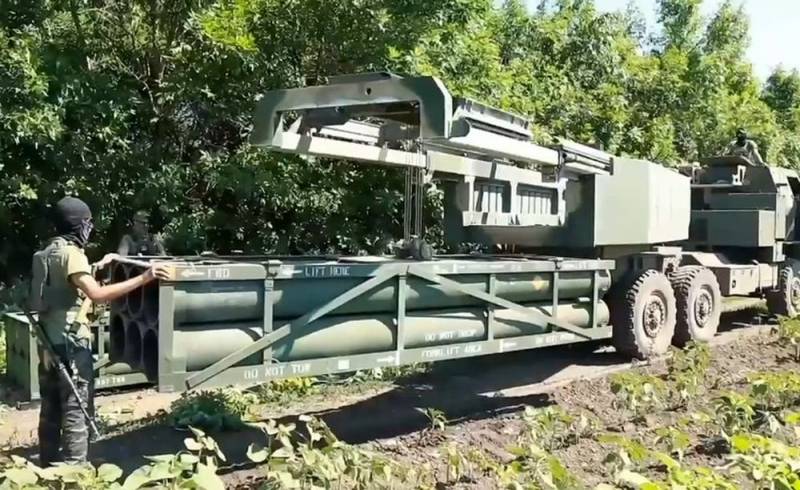 Ten days ago, the Ministry of Defense of Ukraine informed the public that the Armed Forces of Ukraine received from the United States multiple launch rocket systems on an American-made M142 HIMARS wheeled chassis and they are already
используются
in the Donbass against the RF Armed Forces and their allies from the LNR and the DNR. At the same time, from the office of the President of Ukraine
promised
the defeat of the Russian army in 20 days, if Kyiv has only a few dozen of these MLRS. Now the Armed Forces of Ukraine boasted on the Web about the work of these MLRS in the Kherson direction.
The frames of the first video documented how a battery of four Hymars moved along a public highway, and then one of the MLRS fired, releasing missiles.
The second video shows batch reloading of American MLRS transferred to Ukraine. Loading a replacement ammo pack into the launcher takes only 30 minutes.
It should be added that the Armed Forces of Ukraine now have 8 HIMARS units with ground-to-ground missiles of the GMLRS type. These rockets with a cluster warhead are capable of flying at a distance of up to 70 km.
Note that the M142 is a universal launcher. It can be used to launch ground-based AIM-120 AMRAAM anti-aircraft missiles, remote surface mining using AT-2 ammunition, and launch tactical missiles of the ATACMS family.