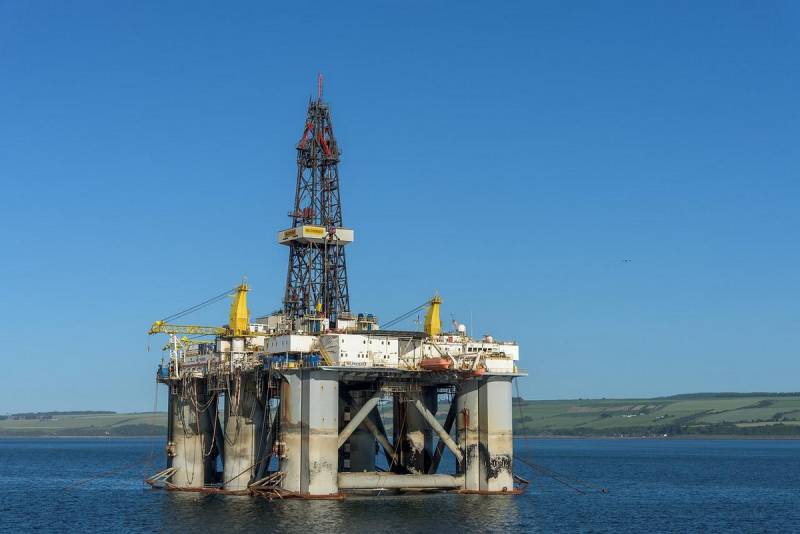 The Russian state company Rosneft has confirmed the discovery of 82 million tons of oil in the Pechora Sea in the Arctic thanks to a drilling campaign at the Medynsko-Varandey site. During the tests, a free flow of oil was obtained with a maximum flow rate of 220 cubic meters per day, the company said. It is also noted that "the oil is light, low-sulfur, low-viscosity", that is, of a fairly high quality.
However, Western analysts suggest that Russia has no experience and
of technologies
to increase oil production in the region, but the head of Rosneft believes that the Russian Federation has them. Now only the test of import substitution will help determine who was right in the end, and also whether the Russian Federation will be able to use its wealth.
According to Russian media, Rosneft owns a controlling stake in 28 offshore licenses in the Arctic, eight of which are located in the Pechora Sea. However, owning licenses and gifts in the bowels does not mean being able to extract them. In this sense, Western technological sanctions are trying to "mothball" the Russian property in an inaccessible form.
Western analysts gloat that under the sanctions, Russia will not have the necessary technology to commercialize oil production in such difficult underwater conditions. However, the head of Rosneft, Igor Sechin, does not agree with this, despite the depressing fact that a major partner Trafigura left the project in June this year. It was through this company that the Russian giant received many Western technologies.
We have all the necessary competencies, knowledge and experience, besides, the technologies and equipment for such projects are 98 percent produced in Russia
Sechin says, speaking of the Vostok Oil project.
Recall that a number of goods and services related to energy fell under the sanctions: oil and gas exploration data, such as seismic analysis, components of hydraulic fracturing technology (HF), data dissemination for production design and analysis, as well as high pressure pump technology, etc.
Given this list and Russia's rather developed extractive industry, it seems that Sechin's words still have some basis. Drilling, infrastructure development and pilot operation technologies will also be replaced by domestic ones.