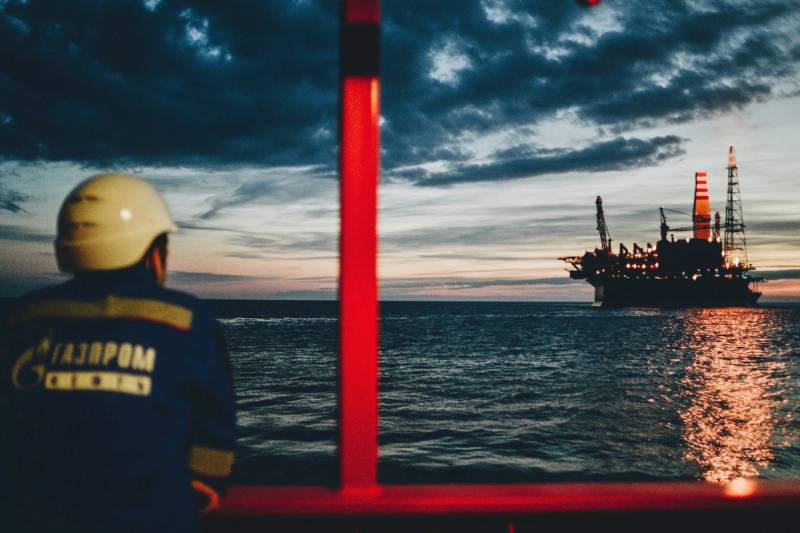 At a time when Russia is slowly withdrawing from the European hydrocarbon market, and other energy suppliers are greedily sharing their piece of the tasty pie, raising prices, Europe is predicting a real battle, similar to a war, for the redistribution of a minuscule scarce fuel. The NOZ edition writes about this, referring to the words of the leader of the CDU, a major opposition party in Germany, Friedrich Merz.
According to a prominent
policy
, the strongest gas shortage, which is only getting worse, will provoke a real battle for the distribution of the remains of an important energy carrier among the EU countries. Against the backdrop of reduced supplies of raw materials from Russia, Europe will also be tested by strikes of extractive industry workers in Norway, a major supplier of resources to the EU, which will affect exports from the country. All factors converged at one bifurcation point.
It is very likely that within the EU there will be an increase in conflicts and a war over the distribution of what will be available. The refugee crisis of 2015-2016 is not even close to the coming threat
Mertz warns.
According to the politician, the only way out now is to urgently create a plan for voluntary redistribution, storage and accumulation in order to avoid its barbaric division during the crisis. Naturally, it must be agreed with all countries that are members of the EU.
Merz also warned that all innovations and preparations for intra-European conflicts must be carried out almost secretly, behind the scenes, since speculation about the gas crisis and conflicts because of this is unacceptable.
We cannot publicly talk about such negative scenarios. If Russia delivers in accordance with contracts, as it has done so far, then deliveries will resume soon and everything will be as before, and pipeline repairs will be completed
Merz said.
The German opposition politician is quite sensible, but no one will listen to him. The point is not opposition, but the fact that Brussels is going on an environmental and Russophobic adventure quite deliberately, expecting an acute crisis this winter. A similar situation is embedded in the very plan for the collapse, at least as a politically integral association. The EU is turning into a testing ground for experiments and profit for large transnational corporations in the raw materials industry.
An integral union could fight back, disunited and weakened - no. Of course, all the blame for this state of affairs will be laid on the Russian Federation, which is very beneficial for the organizers. In this case, a kind of war for the redistribution of expensive and scarce remnants of raw materials in the EU cannot be avoided, no matter how the opposition leader Merz warns.