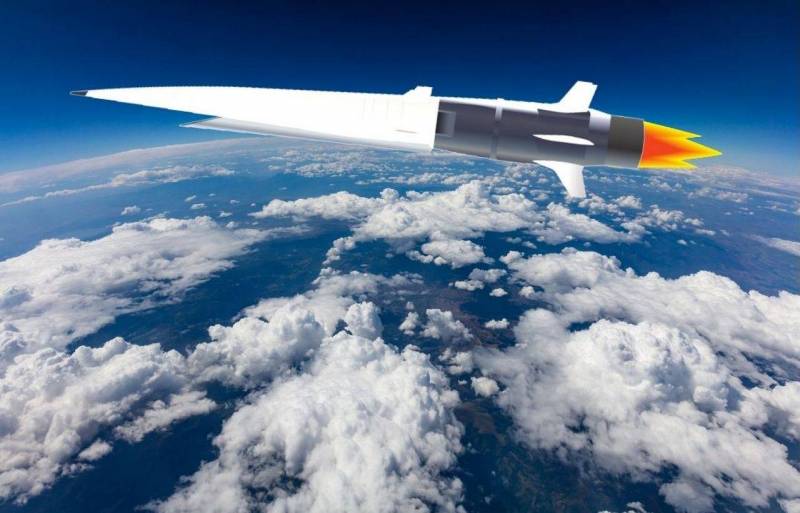 On July 4, China launched a hypersonic cruise missile from the launch site of the space center in the Taiyuan tract. The missile was launched in the direction of one of the PRC military training grounds, located in the Xinjiang Uygur Autonomous Region, at about 1.30 Moscow time.
During the flight, the rocket covered an approximate distance of 2200 km.
Apparently, the test was not accidentally conducted on this day, since July 4 is celebrated as Independence Day in the United States. The flight of the hypersonic missile was Beijing's response to Washington's expansionist plans. The day before, an American RC-135S Cobra Ball reconnaissance aircraft showed increased activity in the area, apparently waiting for launch.
Meanwhile, tests of such weapons in the United States are not so successful. So, on June 29, the launch of a promising ultra-high-speed CPS rocket ended in failure due to problems that arose in the operation of the second stage. Such a failure could seriously slow down the US hypersonic development program.
Earlier, the head of NASA, Bill Nelson, in an interview with the German newspaper Bild expressed concerns about the development of the Chinese lunar program. In his opinion, one day the PRC will land on the moon and claim its rights to the Earth's natural satellite. In response, Chinese Foreign Ministry spokesman Zhao Lijian called on the American side to stop slandering Beijing's peaceful space programs.