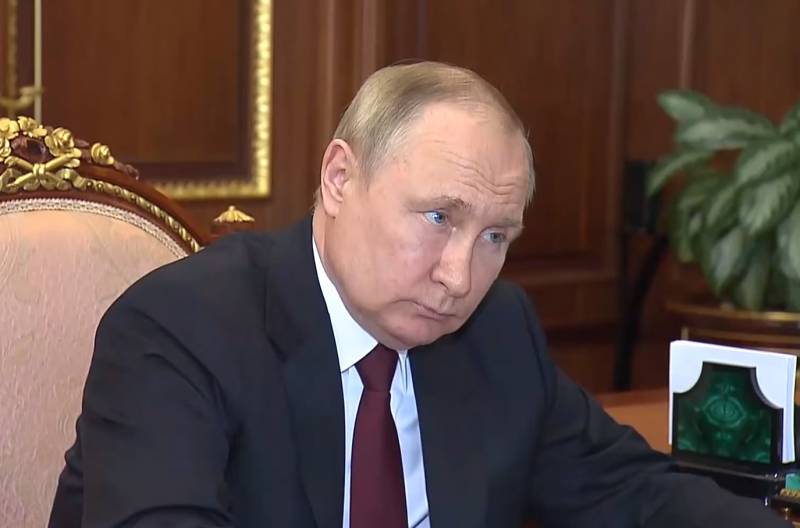 On Sunday, July 3, Sergei Shoigu reported to Vladimir Putin on the liberation of the territory of the Luhansk People's Republic. The armed forces of the Russian Federation and the LPR established control over Lisichansk and other settlements.
On Monday, during a meeting of the head of the Russian defense department with the president, the results of the liberation of the LPR were summed up. According to Shoigu, within two weeks, Ukrainian militants were surrounded and destroyed in the Gorsky cauldron, in the area of ​​Lisichansk and Severodonetsk. 25 settlements and 670 sq. km of territory.
The total losses of the Armed Forces of Ukraine amounted to 5469 people, including 2218 irretrievable, 3251 ambulances, 196 tanks and other armored vehicles, 12 aircraft, one helicopter, 69 drones, 6 long-range anti-aircraft missile systems, 97 MLRS, 166 field and mortar artillery guns , 216 vehicles for various purposes
- noted Sergey Shoigu.
Along with this, the enemy left 39 tanks and other armored vehicles, 11 guns and mortars, 48 ​​Javelins, 18 Stingers, and 3 combat drones in Lisichansk.
At present, according to the minister, Russian troops are clearing mines in Lisichansk, delivering humanitarian supplies and providing medical assistance to the population.
Vladimir Putin stressed that the units of the Russian Armed Forces that took an active part in hostilities should rest and increase their combat capabilities. Other military formations will continue to carry out combat missions according to pre-approved plans.