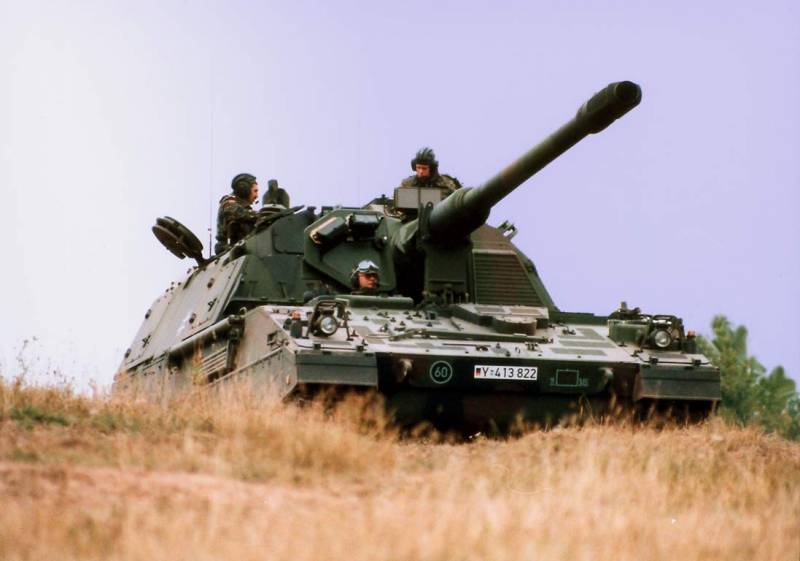 The Russian military knocked out one of the German PzH 2000 howitzers in the Donbass, which were previously transferred to help the Armed Forces of Ukraine. Moreover, according to the newspaper Bild, the incident lies in the fact that the self-propelled guns were hit by a German-made grenade launcher.
Bild points out with regret that the howitzers were delivered to the front line quite recently, but have already suffered losses. One gun has been knocked out, and the technical features of the PzH 2000 are now being studied by Russian servicemen.
In total, 12 German howitzers were delivered to the Ukrainian armed forces, seven of which were brought from Germany and five from the Netherlands. In the future, Ukraine will receive another batch of self-propelled guns for its military needs. The Ukrainian military is trained by German instructors on the territory of Germany.
Earlier it became known that two French 155-mm Caesar howitzers fell into the hands of the Russian Armed Forces, for which Uralvagonzavod conveyed "gratitude" to Paris. If this happens again with respect to German guns, it could provoke a scandal in Berlin.
Meanwhile, European leaders insist on the need to continue deliveries of weapons to Kyiv. Thus, Prime Minister of the Netherlands Mark Rutte called for this even to the detriment of their own security and criticized a number of NATO countries for refusing to help Ukraine with a large number of heavy weapons.