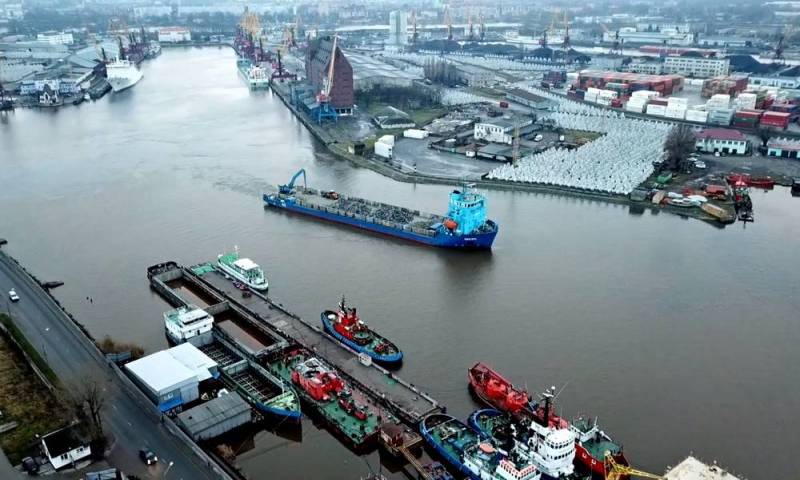 Minsk has decided to start transporting fertilizers through Russian ports. Thus, the products of the Belaruskali enterprise, which produces 11 million tons of fertilizers (15 percent of the entire world market), are now shipped through the ports of St. Petersburg and other cities of the Russian Federation.
In particular, as reported
Kommersant
, a Belarusian fertilizer manufacturer signed an agreement with the St. Petersburg operator LLC Keystone Logistics for the shipment of 2 million tons of fertilizers. Deliveries go through terminals located in the Big Port of St. Petersburg. Goods are also transported through the fishing port in Vladivostok. Thus, Belarusian fertilizers are now bypassing the Baltic countries.
In addition, according to sources, Belarus transports fertilizers to China by rail through Russian territory. Despite the sanctions against Belaruskali, last month the company sold 120 thousand tons of products in this way.
Meanwhile, Valentina Matviyenko, speaker of the Federation Council, spoke about Belarus' assistance in selling its goods on July 1. She noted that Astrakhan and Dagestan would become transit points for the supply of goods from Belarus to Asian countries. In addition, fertilizers and other products will be sold through the port of Ust-Luga (Leningrad Region).
Russia is helping Belarus to form logistics routes for the export of Belarusian goods, the construction of a point in Ust-Luga for the transportation of Belarusian fertilizers and other goods is in the active stage of solution
- Matvienko emphasized during the forum of regions of Belarus and Russia in Grodno.