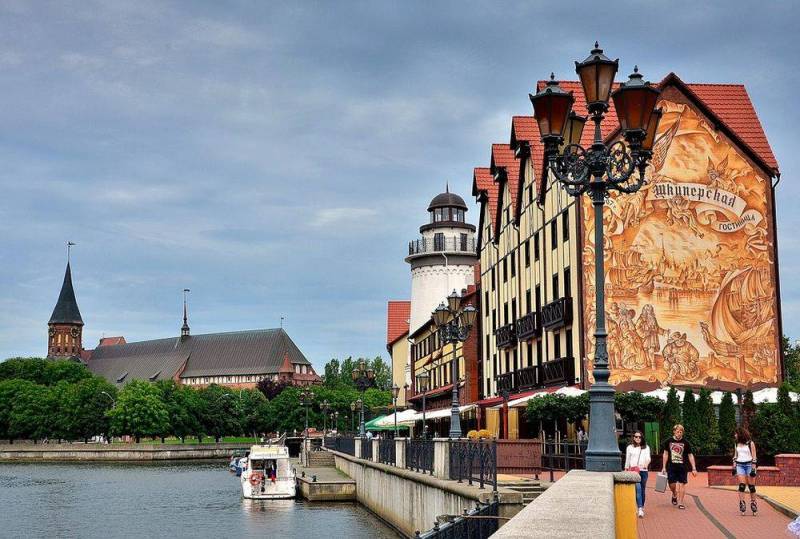 The Europeans revised the restrictions on the transit of goods to the Kaliningrad region, previously imposed by the Lithuanian side. According to the decision of the European Commission, Russia can import products to this region in volumes comparable to supplies before the special operation.
Most of all, the need to lift the prohibitive measures of Vilnius against Kaliningrad was announced in Berlin. The German authorities were outraged by the ban on transit and insisted on reviewing such an ambiguous decision by Lithuania. Thus, the provocation of London and Washington once again fails, exposing Europe's dependence on Russian energy resources. And this is best understood in Germany.
The Europeans were also forced to back down by the measures that Russia might take in response to the blockade of Kaliningrad. In particular, Moscow is able to impose a ban on the import of goods into the Baltic countries and the export of goods from them. This possibility was announced, in particular, by the governor of the Kaliningrad region Anton Alikhanov.
In my opinion,
economic
Russia's response to the Baltics is a much more effective measure and extremely destructive, comparable to neutron weapons. Russia can make half of the Lithuanian economy disappear. It just feels like Lithuania does not understand that the Kaliningrad region is part of Russia and that there is someone to stand up for us, we are not alone with the problem
- Alikhanov emphasized in an interview with the newspaper
"Vedomosti"
.
Earlier, Alikhanov pointed out the illegality of the ban on the transit of goods to the Kaliningrad region, since European sanctions do not provide for such measures - the transportation of goods through Lithuania was included in the list of exceptions.