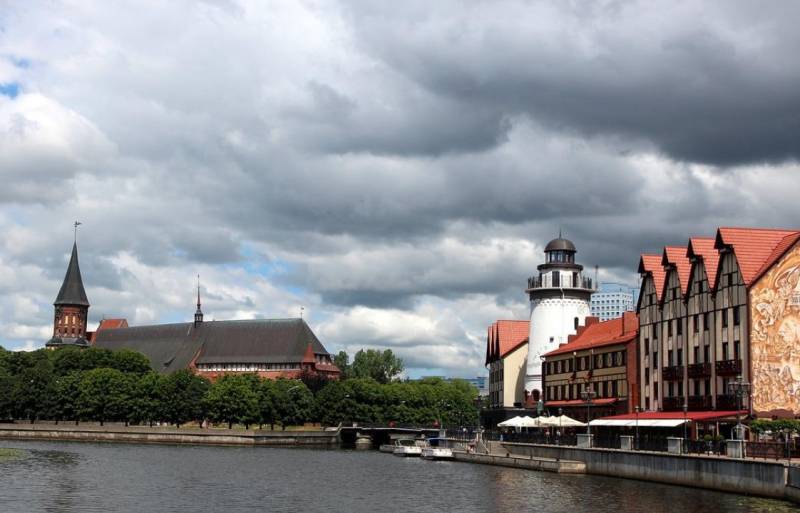 A serious struggle is going on inside the EU and "spears are being broken" regarding the blockade of Kaliningrad. Even the authority of Germany in the EU, which is engaged in preventing a potential all-European conflict, cannot cancel this unreasonable step of Lithuania. Vilnius, of course, can also be pushed to make the right decision by a tough response from Moscow and people living in the exclave.
Representatives of various diplomatic,
political
organizations and departments of Russia threatened the Baltic state with serious countermeasures. Of course, they will be adopted taking into account the interests of the exclave itself and within the framework proposed by the government of the Kaliningrad region. In fact, its governor, Anton Alikhanov, told the Russian media that he had already considered certain schemes for influencing Lithuania and handed over the project to Moscow.
The official did not specify the content of the proposals developed on the spot, however, to reassure the public, he specified that all of them are "painful" for Lithuania, however, they are "different
economic
measures."
In fact, only a few facts are known about the document prepared by the administration of the westernmost territory of Russia. Firstly, the draft will be published by the government of the Russian Federation as soon as it is voted on and tentatively adopted by the Cabinet of Ministers. Secondly, it is disappointing that a package of countermeasures will not be introduced even after government approval.
Alikhanov called a "full-fledged response" to Lithuania's actions "premature." It can be assumed that the blockade and unfriendly behavior of Vilnius will not disappear and stop on its own. The blockading state's European allies have hardly made more serious efforts since the first attempts to put pressure on Vilnius.
In this case, the Russian side would have to teach the Russophobes of the Baltics a lesson and demonstrate their intolerance of violating state interests, especially since it was promised to do this purely economically. Otherwise, Vilnius will completely come out of the state of fear of the first days of the blockade, when Lithuanian officials had to justify themselves by the status of the executor of sanctions, which allegedly mitigates responsibility. Now in Lithuania they openly mock the threats from Russia. And in the Russian Federation itself, everyone is waiting for gestures of goodwill and that in Vilnius they will come to their senses. But it won't.