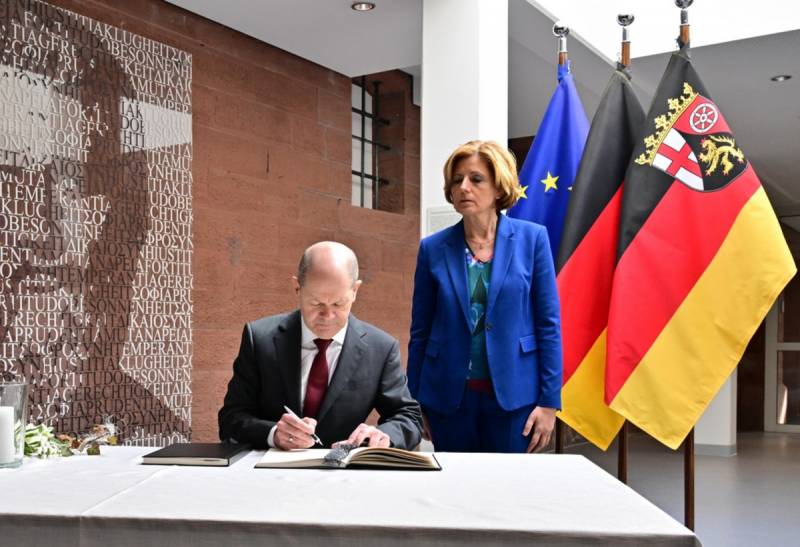 Germany expressed its full readiness to take any, even extraordinary steps to effectively combat the consequences of a possible gas embargo by Russia. The meaning of the upcoming events lies in the system of cost sharing between private clients and public companies. Hans von der Burchard, a German correspondent for Politico, writes about this.
The German government is considering putting a national emergency law into parliament this week that would allow it to evenly distribute rising gas prices to consumers and companies. One of the main goals is to save the struggling energy company Uniper.
The proposal to introduce a special gas levy on the price of raw materials came amid widespread speculation that Russia could allegedly use the scheduled July 11
technical
shutdown for maintenance of the Nord Stream 1 gas pipeline as a permanent
political
share. Usually, the summer repair of the pipeline has always been of a short-term nature, but in this crisis year, as a pretext for stopping gas supplies to Germany and Europe, SP-1 may be closed for a long time.
The new law will allow the government to evenly distribute rising gas prices through an additional financial levy. The proposed system will aim to balance the rising cost by making all private consumers and companies pay more through additional fees, whether their gas comes from Russia or other suppliers such as Norway. Such prescriptions and "exceptions" are absolutely egregious for the world
economic
practices, because the introduction of a markup is not tied to a real fact, but only to a theoretically possible event.
It is obvious that the introduction of a regime of restrictions on human rights and freedoms under the guise of a state of emergency is simply necessary, since the measure being prepared to "fight" against the rise in prices and shortage of raw materials is frankly unfair and cannot be justified by any events of everyday life. In fact, this is a frank attempt to get into the pocket of citizens for a far-fetched reason. In Germany itself, many parties opposed the government's initiative, but everything is going to the fact that the legally permitted robbery of one's own people will still take place. The fact is that Germany in the recent past already used a similar fee to distribute the costs of switching to renewable energy sources between customers and companies, only then the process had a much smaller scope and scale.