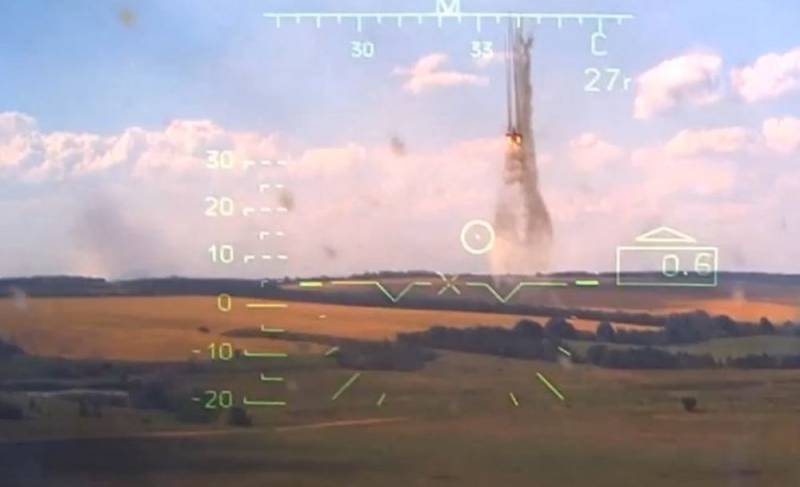 On July 3, the Russian Ministry of Defense informed the public that during a special operation in Ukraine, the RF Armed Forces took possession of the village. Belogorovka and hoisted a copy of the Victory Banner on the administration building. As evidence of this event, the department released a confirming video.
The footage shows how the Ukrainian flag is removed and a completely different symbol is installed instead - the assault flag of the 150th Order of Kutuzov II degree of the Idritsa Rifle Division of the Red Army. The liberation of the aforementioned settlement of the LPR, located northwest of Lisichansk, made it possible to reach the border with the DPR in this direction, where over the past two days about 40 Ukrainian servicemen mobilized from this area have laid down their arms and surrendered.
According to the Russian Ministry of Defense reports, Ukrainian troops are suffering serious losses in all directions. For example, near the still occupied city of Marinka in the DPR, the 54th separate mechanized brigade of the Armed Forces of Ukraine lost more than 60% of its personnel in a few days and
equipment
which has a demoralizing effect on the military. In the area of ​​the village of Spornoye in the DPR, as a result of powerful fire impact, 18 servicemen of the separate presidential brigade named after Hetman Bogdan Khmelnitsky (OPB, military unit A0222) were destroyed, 2 surrendered, the rest left their positions and retreated.
At the same time, over 100 military personnel and 15 pieces of equipment of the 127th separate enemy territorial defense brigade were destroyed in Kharkov as a result of an air strike by the Russian Aerospace Forces at a temporary deployment point. In addition, air-to-surface missiles of the Russian Aerospace Forces destroyed up to 120 foreign mercenaries on the outskirts of Nikolaev, launching precision-guided munitions at their base.
It should be added that today the head of the Russian Defense Ministry Sergei Shoigu
reported
To the Supreme Commander of the Armed Forces of the Russian Federation Vladimir Putin on the complete liberation of the LPR from Ukrainian troops. Therefore, the time has come to liberate the DPR. We remind you that the NWO began on February 24 and, according to the assurances of the Russian leadership, it will not stop until all the tasks have been completed.